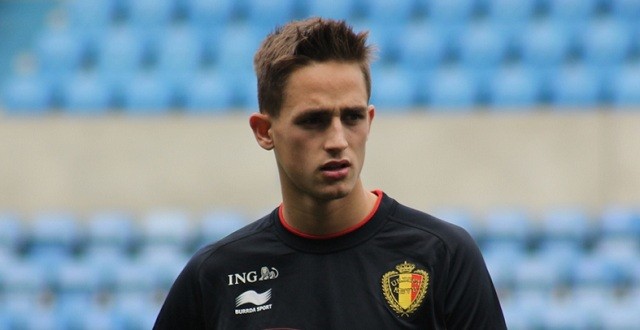 According to the Express, Paris Saint-Germain are readying a serious bid for Manchester United youth phenom Adnan Januzaj.
The Belgian international has found his playing time more difficult to come by under manager Louis van Gaal and a move to Paris could help the youngster grow into the player most around the world are expecting.
PSG are seemingly enamored with the 19-year-old and could pry the player away from his current club with a large money offer and the promise of a more prominent role within the club.
Manchester United, while more competitive on the field this campaign compared to last, are by no means in a stable situation. As a result, Januzaj has been struggling to cement his place within the team and it has been rumored the player wants out of Old Trafford.
Januzaj could decide against staying in Manchester for a move to one of the up and coming clubs in world football. PSG are looking to improve their standing in Europe and adding a highly touted prospect would do just that.
Januzaj, who turns 20 in a February, needs to find playing time immediately if he wants to continue his rise to superstardom. Sitting on the bench at this age is not a good thing, something his management team will surely be counseling him on as offers begin to role in.
https://www.youtube.com/watch?v=VBq9PHIwq3I