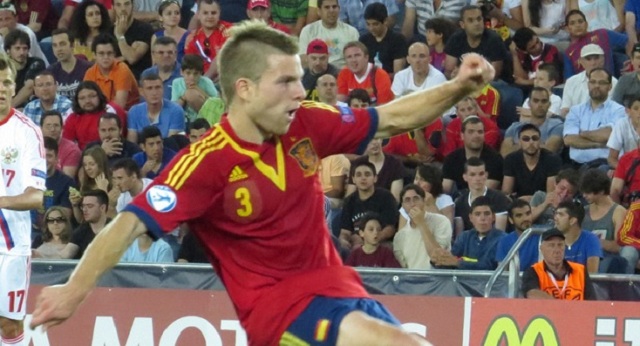 The road back to good football and good results won't be easy, but Real Madrid hope to start the second half of La Liga right. While they still need to play against Sevilla, officially the second leg starts this weekend.
A lot has changed since these two first met in the opening game. Los Blancos will visit Córdoba's ground for the first time in 40 years, and they will hope to return to Madrid with the three points.
Preferred Formation: 4-3-3
The usual by now, Carlo Ancelotti will put out his best men in order to take the three points. However, this could be a match to give minutes to less habitual players. Shortly after this, there will be a series of complicated games against Real Sociedad, Sevilla and Atlético.
The more rested the key players arrive, the better the results will be. It's good to point out that they lost the first games versus Sociedad and Atleti.
GK: Iker Casillas
The captain has kept his goal clean the last two La Liga matches. The longest streak was three matches between September and October. His first visit to the Nuevo Arcángel could be more special if he kept a clean sheet.
RB: Álvaro Arbeloa
With this being a less demanding match, the coach could easily send out his two defensive full backs. They don't provide as much in attack, but it will be enough to let the BBC control the fate of the game.
CB: Raphaël Varane
Pepe's uncertain period of absence will have the Frenchman gaining all the benefits. Ramos' contract controversy will give the youngster a chance to be the true leader of the defense.
CB: Sergio Ramos
He's been in the media a lot because of his overdue contract renewal. It's fair to say that his form is the worst we've seen this season. He should focus on the club right now and let the money matter be his agent's problem right now.
LB: Fábio Coentrão
In preparation for the difficult games ahead, resting Carvajal and Marcelo wouldn't hurt at all. The Portuguese always delivers defensive strength and a few important attacking contributions.
RCM: Asier Illarramendi
The Basque has been involved in rumors about a potential departure from the club. Ancelotti confirmed that the club values Illarra and doesn't plan to let him go. Because of this and Isco's absence, it's likely he'll play.
CM: Toni Kroos
This Copa del Rey elimination may be bad in many aspects, yet Toni might be content with resting more. Lucas Silva's potential arrival could even give him more rest once Modrić comes back as well.
LCM: James Rodríguez
Absent in a few training sessions this week, the Colombian is a usual target by defenders. Nevertheless, it seems he won't be missing this match. He may even force the fifth yellow card and start the second leg clean.
RW: Gareth Bale
His teammates have protected him from the fan comments and asked for support and respect. He's averaging 0.5 goals per game, so a weaker rival would be ideal for him to increase his tally.
ST: Karim Benzema
His excellent match last weekend deserves a prize. That prize could be a goal, much like he did in the first leg. If the match is controlled, it would be right to rest him a bit and give Chicharito a chance.
LW: Cristiano Ronaldo
We know how he gets when he visits a new ground. He had a very discreet match in the first leg, barely scoring a goal in the last moments. Hopefully what he did in Getafe will push him to want more goals now.
(4-3-3)