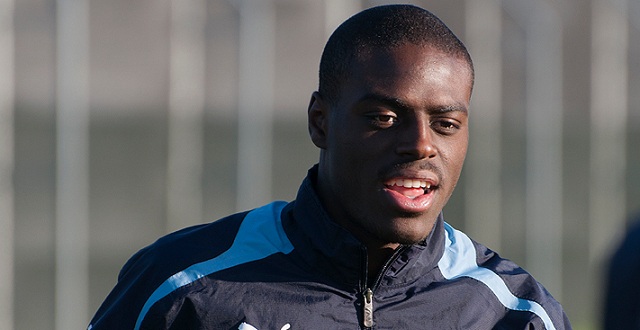 Manchester United's scouting team seems to be back into action once again as an adrift vessel on the sea of madness that is the transfer window. After an alleged failed attempt to sign Valencia's Argentinean centre back Nicolás Otamendi last week, United have reportedly reignited their interest on the Dutch international defender Bruno Martins Indi.
The current FC Porto player was on Louis Van Gaal's plans last Summer but ended up by signing a four seasons' deal with the Portuguese powerhouse after the absence of a formal bid from the Red Devils' officials.
According to recent reports by the Portuguese media, Manchester United have not, by any means, abandoned the idea of taking the Portuguese-born Dutch defender to Old Trafford, although they might only present an offer to FC Porto next summer – since the Dragons are apparently not willing to release the most impressive asset of their defence line during the January transfer window.
After four years at Feyenord's first team, Bruno Martins Indi decided to change Dutch football for the country where he was born and lived during the first three months of his life.
The Dutch international centre back is already the leader of the two-time European champions' defence line, a true voice of command, who, in the absence of their charismatic goalkeeper Helton, assumed the leadership role of the back quartet with exquisite mastery.
Indi has taken part in 16 of the 17 matches FC Porto have played on the Portuguese league so far this season, during which he managed to score twice, the first against SC Braga at Estádio do Dragão and the second one with a superb backheel goal against Gil Vicente early this year.
The 22-year old defender is a top quality footballer and, despite his young age, he already exhales moments of pure class, especially in aerial game and in solving one-on-one situations quite easily. Indi has excellent positioning skills and he is also fairly competent when it comes to marking.
He is a left-footed defender that, besides acting as centre back, can also assume the left back role on a defence line formed by four players or even on a 3-5-2 system (as the one Van Gaal has been trying to implement at United) by acting as a wing back.
Apart from his vital contribution for FC Porto's domestic campaign, Indi is also being of paramount importance for the Portuguese team's impressive stint at the UEFA Champions League so far this season, and the latter might well be one of the reasons why it is very unlikely that he will be leaving the Dragons during the January transfer window.
FC Porto spent almost €7.7 million on the Dutch defender and have reportedly secured him with an impressive €40 million release clause, an amount that might be enough to shun all potential buyers, at least for a while.
This being said and given United's recent frustrated enquiries and approaches, Bruno Martins Indi would certainly be of great use for the Red Devils, something that Van Gaal knows pretty well after having worked with him at the Dutch National Team and because he allegedly nurtures an excellent personal relationship with the 22 year old defender.
https://www.youtube.com/watch?v=O_1ZQ-YLZsQ