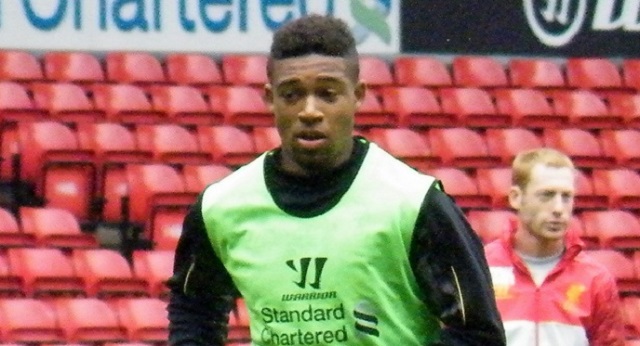 The 2014-15 season brought a lot of unexpected changes to the Liverpool team. A last minute withdrawal from the Remy deal and the signing of Balotelli ranks high among these unforeseen developments.
However, the most shocking surprise for me was the decision to loan Jordan Ibe to Derby County. The 19-year old attacking player has everything needed to succeed in a Rodgers team. He is very direct, possesses great pace, and a decent physical presence.
I would even go as far as to say he is a better dribbler than Sterling who often finds it difficult to beat his man in one-on-one situations. Ibe's cameo appearance in last season's 5-1 thrashing of Arsenal gave viewers a glimpse of his ability.
It was thus very surprising that Brendan Rodgers did not have enough faith in the winger, choosing instead to bring in Lazar Markovic.
Since his loan to the Championship team, Jordan Ibe has been impressive scoring five goals in 24 appearances. This fine form has prompted Liverpool to recall him, according to Daily Mail, to provide another option to the team in their final push for top four.
With Lallana's injury not being too serious and Daniel Sturridge nearing a return, the Reds find themselves in a great position.
For starters, Liverpool would boast, arguably, the fastest forward line in the league this season with a combination of Sterling-Ibe-Sturridge.
Such a line-up would definitely make the problem of lack of pace characterizing the first half of Liverpool's season a thing of the past. It gets even better when wingbacks Markovic (hopefully, he doesn't stay that way for long) and Moreno are added to the mix.
With those two, as well as players like Emre Can, Henderson and Coutinho, Liverpool will have the fastest team in the division. The only problem for Rodgers in the coming weeks will be how he can accommodate all those players in the same starting eleven. Not that he will mind much. Every coach, when asked, tells you that this is a good headache for any manager to have.
Regardless of whether he starts or not Jordan Ibe is an excellent addition to the Liverpool squad and could prove vital in the club's quest for Champions League qualification come May.
https://www.youtube.com/watch?v=3zNX1nEiwvg