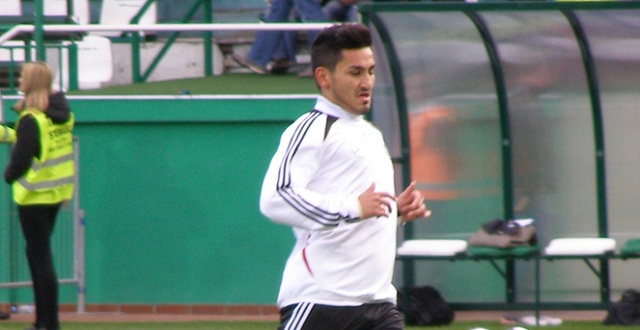 Arsenal could be in the process of lining up a potential blockbuster deal for Bundesliga and Borussia Dortmund stars Ilkay Gundogan and Mats Hummels.
Speculation about what the Gunners will do in the transfer window has been running rampant in recent days. The team seemed to be out of the title chase just weeks ago, but three wins in their last four Premier League games, as well as some favorable results, has seemingly put them back into contention.
In recent weeks, manager Arsene Wenger has talked about the importance of strengthening his squad, particularly along the defensive front. The team has suffered long term injuries among their prominent defensive options this season and adding a playing with Hummels skill would be a massive addition.
Hummels could slide right into central defense for Arsenal and push current starters Laurent Koscielny and Per Mertesacker to play at their highest level.
Ilkay Gundogan could be brought to London along with Hummels if Arsenal really feel they have a strong chance to push for a league or domestic trophy.
Gundogan does not have the world class reputation of Hummels at this point of his career but is widely regarded as an up and comer in the Bundesliga and the German national team. His passing abilities and vision are above average and could be used to great effect on a team with the offensive talent Arsenal has.
Both players will have difficult decisions to make if and when a deal is brought to Dortmund for their signatures. Hummels has stated in recent interviews that he may be looking for a change in scenery after being displeased with his team's performance throughout the season. A move to one of the worlds great clubs could entice to World Cup winner to jump ship.