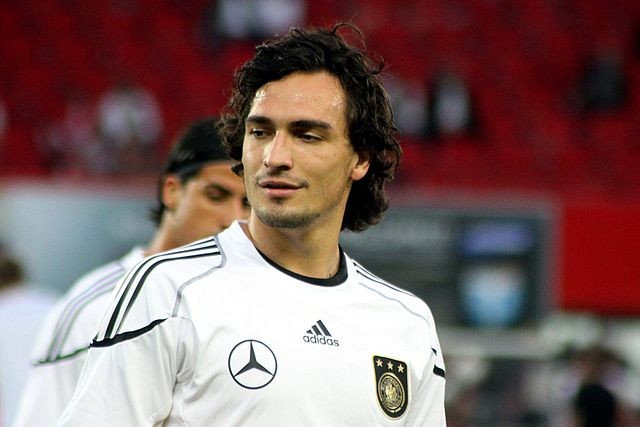 According to the Daily Star, Arsenal are set to raid Dortmund and bid £63 million for the duo of Mats Hummels and Ilkay Gundogan.
Gundogan's contract is set to expire in the summer of 2016 and Dortmund have essentially handed him an ultimatum, asking him to sign a new deal or they will have to sell him. Defensive midfield is a need for Arsenal and Gundogan would certainly fit this need.
Hummels has been linked to both Arsenal and Manchester United for 8 months now. Its unclear if there is anything substantially to these links, however Manchester United have seemed to be ahead of Arsenal in the race for Hummels' signature.
Center back is certainly a need for Arsenal. It would mean that Per Mertesacker would see more of the bench, when Laurent Koscielny is healthy that is. This would be interesting considering that Mertesacker is one of Arsenal's only leaders on the field and a player who has the respect of everyone involved at the club. You could make the argument that Hummels would replace that leadership though.
Both of these players would be an upgrade for Arsenal at both of their respective positions. However a double swoop almost never happens and a £63 million bid would certainly affect the way Arsenal are able to operate during the summer transfer window.
Of the two, it's more likely that Gundogan signs for the club for a fee in the region of £15 to 20 million. His contract situation certainly presents an opportunity for Arsenal to make a move, although his injury history may throw them off.
If Arsenal do sign Gundogan, that wouldn't stop them from signing a defender as well. The Telegraph has again linked Virgil van Dijk and Winston Reid to the Gunners.
With Krystian Bielik's arrival imminent, its unlikely that Arsenal sign Gundagon, and Hummels seems to be out of Arsenal reach. Expect Arsenal to focus on signing a different defender, and turning their focus to Gundogan during the summer window.
https://www.youtube.com/watch?v=l1Y0MlH9W_Q