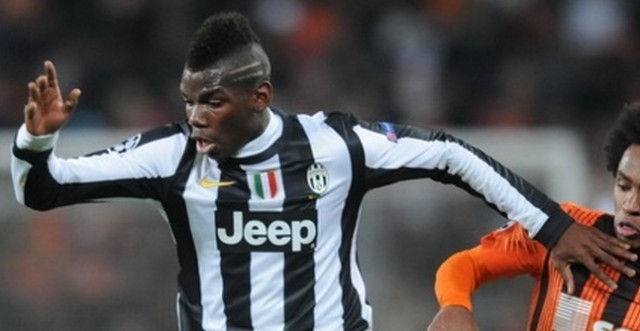 When Paul Pogba left Manchester United in 2012, he didn't lose hope of playing for his childhood club again in the future. A few seasons later and here we are.
The January transfer window has commenced and Louis van Gaal, much like Arsene Wenger, is looking for his long-term solution at defensive midfield.
Pogba is without a doubt one of the best in the world at this position and would take Manchester United into serious title contention for years to come.
Chelsea have shown the way with their superb signing of holding midfielder Nemanja Matic from Benfica last year.
The 26-year-old Serbian monster has been a star for Chelsea's campaign so far this season. At 6 foot 4, Matic is the enforcer of the midfield, adding security to the back four and also allowing the other midfielders to drift forward in attack.
Pogba is a similar player in terms of size and power. At 6 foot 2 and with exceptional strength, Pogba has been bullying around Italians in the Seria A for a couple years now, and would be suited for a move back to the physical Premier League.
Pogba may look the part of a defensive enforcer, but don't be fooled. While he is very physical, the best part of his game is his creativity and knack for making super star plays. He is very familiar with scoring a scorcher from 30 yards out or dribbling through and entire midfield.
A player of his versatility and youth though will surely command a huge price tag, reportedly of around £70million – something that Premier League teams are going have to dish out if they want the Frenchman's services.
Pogba has recently revealed that he still has love for his childhood club Manchester United, and surely would favor a move back to the Red Devils if possible. He says that he was impatient in 2012 and left for Turin due to immediate playing time for a Champions League club. Van Gaal would be keen on going all in to get their former starlet back.