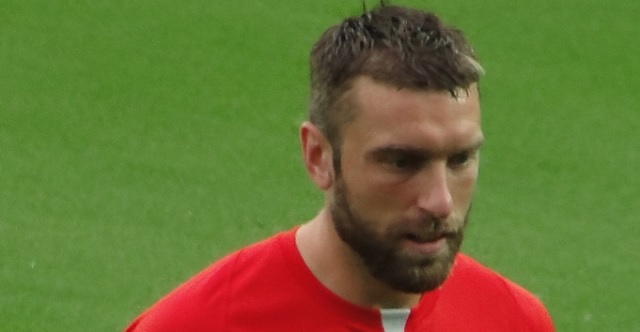 Barely six months into the 2014-15 campaign and the second coming of Rickie Lambert already appears to have been a massive failure. Such is the knee-jerk reaction in modern soccer where one bad game automatically makes a player a bust.
Granted, Lambert has not been impressive since his signing from Southampton, but so have many of Liverpool's players this season. However, as with every poor performing team, there is always a scapegoat that shoulders a huge portion of the blame.
One can argue that Balotelli has been the main fall guy this season, but the fact is that Lambert has also had his share of unfair criticism. I call most of the criticisms against him unfair because Liverpool knew exactly the kind of player he was before signing him.
His severe lack of pace makes him sometimes seem like a Per Mertesacker in an attacking role, but Rodgers did not buy him to compete with Raheem Sterling in 100-meter sprints. Rather, he was bought to provide a Plan B in games where for bus-parking reasons or otherwise, Liverpool had to resort to long balls.
So, criticizing him for not being as fast as Sterling is not fair on the forward. One only has to take a look at Borini to see the ineffectiveness of pace without the necessary techniques. As such, it comes as no surprise that he has been linked with a move to West Bromwich Albion.
According to the Daily Mail, West Brom wants Rickie lambert on loan. Tony Pulis, though already has the impressive Saido Berahino at his disposal, wants a partner for his star striker. Pulis favors the classic partnership of a big forward alongside a much smaller, faster one. Rickie Lambert, with his size and physical presence, is therefore the perfect partner for the Burundi-born England international.
This deal is not likely to happen, as Liverpool is not keen on loaning the newly acquired former Southampton man. Reports from Daily Mail stress that the Merseyside club has stated a desire to sell only and for the price they paid to acquire the forward from Southampton. In addition, Rickie Lambert is bent on staying and fighting for his place on the team, further reducing any chances of the deal being successful.