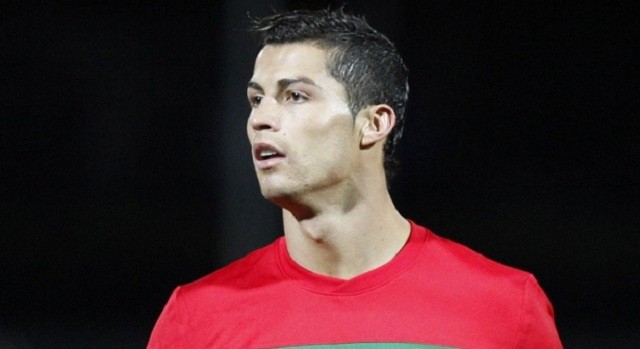 With the FIFA Ballon d'Or being over and in Ronaldo's hands, Real Madrid need to come back to reality and think of the immediate future. Their catastrophic performance at the Vicente Calderón forces them to win by a three-goal margin. The atmosphere will be similar to those memorable European nights, as fans and players unite in order to achieve the epic turnaround.
Preferred Formation: 4-3-3
Carlo Ancelotti used his two defensive full backs on Saturday and the results were good, with the exception of Coentrão's controversial red card. Unless he changes his mind, he will use his two attacking ones this time, as he will go all in. The Italian should refresh the midfield with a defensive player, yet it seems he won't do that at all. Every player must have a perfect night for the turnaround to happen.
GK: Keylor Navas
The first top-level match he had didn't go all that well. He has a chance of redeeming himself and being that keeper we saw at Levante and at the World Cup. This is his only certain competition, so staying in it is the only option if he wants to play.
RB: Dani Carvajal
His temper needs to stay controlled, as Los Colchoneros always manage to drive Dani crazy. Any yellow card or red card will be a huge plus for Simeone and his men. He needs to work well in the back and in the front.
CB: Pepe
Continuing his great condition with good performances, he must go the extra mile on this one. Much like his second half of El Clásico, he needs to be omnipresent and eradicate all of Atleti's options.
CB: Sergio Ramos
Many see his form suffering a bit and reminding them of his typical initial months of a season. Nevertheless, Carletto will trust the vice-captain to take advantage of set pieces and control Mandžukić and company.
LB: Marcelo
He revolutionized that Champions League final in Lisbon and he could do it again. While his support in attack will be necessary, he should cover his wing wisely. Any loophole is a chance for the rival to make things more difficult.
RCM: James Rodríguez
Scored his first goal of 2015 and played well versus Espanyol. His first goal as a Madridista came at the Bernabéu against Atleti. Hopefully that serves as a source of motivation for him, as everyone needs to be focused on the target.
CM: Toni Kroos
Still showing signs of fatigue, since he's not used to playing a top competition in January. Once again he'll need to be the one to take the initiative and also be the 5th defender. He needs to be smarter than Atlético's tough midfield.
LCM: Isco
Maintaining his usual stable level of attacking and defense, he needs to bring even more now. Real will ideally come out and be aggressive, forcing Isco to work hard in supporting Marcelo in the back and the BBC in the front.
RW: Gareth Bale
The Bernabéu saw a great Bale over the weekend, as he scored a goal and was the leader of the victory. He also needs to be important on Thursday, since a poor night could knock them out of the competition.
ST: Karim Benzema
His 2015 matches have been subpar compared to his brilliant nights as the pivot. Atlético isn't exactly his preferred rival, as he's only scored twice in 17 matches. This would be the perfect moment for him to score at home against them.
LW: Cristiano Ronaldo
The world's best player won his Ballon d'Or, now it's time for business. He's only scored one goal in January so far, a number that is far from his usual level. He must provide the team with the road to the turnaround.
(4-3-3)