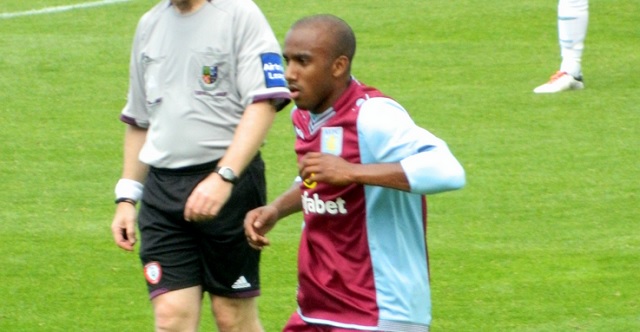 With the news that Steven Gerrard has decided to leave the team after the season, Brendan Rodgers will be looking for players who could replace the Liverpool captain. One of those players could be Aston Villa midfielder Fabian Delph. One of the reasons why he could be for sale is that, the England international is likely to leave the team when his contract runs out at the end of the season.
While he is not the most glamorous name out there, Delph does have some skills that could make him a valuable player for Liverpool. He is a great dribbler for a midfielder and that allows him to successfully take on multiple defenders while bringing the ball up the field. Delph is also good at the defensive aspect of being a midfielder.
Among midfielders, he gets the second most interceptions per game for Villa while also making the third most clearances per game. Those aspects of Delph's game could make him a valuable player for Liverpool since the team struggles on defense.
One fact that may trouble fans is that Delph hasn't been able to produce good numbers during his time at Villa. Last season was the only season where he did not have both zero goals and assists. Even though he is more of a defensive midfielder, someone who runs with the ball as much as him should be able to help his team with more goals or assists.
His style of play may also concern some fans. This season, Liverpool has become a team that relies on passing and constant movement rather than having one player dominate the ball. Delph may have to change the way he plays if he wants to get some playing time under Rodgers.
All in all, with Joe Allen still out with an injury, and with Emre Can continuing to play as a center back, adding midfield depth behind Lucas Leiva, Jordan Henderson and Gerrard should be a priority for Rodgers during this winter transfer window.
https://www.youtube.com/watch?v=7aGDQ_ZoZEQ