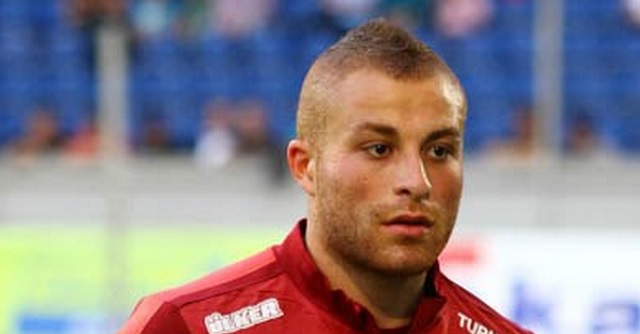 As the transfer news frenzy continues, there is allegedly a new footballer on Louis Van Gaal's shortlist. The English media have been claiming today that Manchester United are interested on the German born Turkish International Gökhan Töre, who is currently a key element at Besiktas.
The 22-year old footballer, who had a two year stint with Chelsea between 2009 and 2011, is now on the Red Devils' radar, who are willing to pay somewhere around £5 million in order to acquire his services this month.
Gökhan Töre left English football in 2011 to join the former German powerhouses Hamburger SV, where he had a considerably interesting overall stint, especially if we take in consideration that he was only 20 years old at the time.
In 2012, the young Turkish international signed a contract with the Russian side of Rubin Kazan but that was probably the worst experience of his short professional career so far. Töre failed to adapt to Kazan's frost and to Russian football, and it didn't come as a surprise when he left on loan to Besiktas back in 2013.
His first experience at Turkish football proved to be the turning point on his career as he quickly became one of the most important assets of the team. Gökhan Töre is a fairly versatile player and, although he is more competent when acting as a winger both on the left and on the right side, he can also act as an attacking midfielder or even as a second striker lurking behind the centre forward.
The former Chelsea man has excellent dribbling and crossing skills that, when combined with his splendid agility, transform him into a very dangerous footballer to the opposition's defence line.
Although Töre is a very interesting footballer, he has already experienced plenty of awkward and somewhat bizarre situations on his career, as for example, the incident at the Turkish National Team hotel that also involved Omer Toprak, Hakan Calhanoglu and an alleged friend of Töre friend that carried a gun on his jacket.
Despite the ludicrous incident at the National Team's hotel back in 2013, Töre has made his return to the Turkish team last October when they were beaten at home by the Czech Republic. Turkey's manager, Fatih "The Emperor" Terim, stood up for Gökhan Töre, sweeping away the criticism from the media that were never able to get over that gang style episode.
Apart from this odd incident and given his quality skills as a footballer, Gökhan Töre would certainly be of good use for Manchester United as he would perfectly fit into Van Gaal's 3-5-2 game style, acting as some sort of wing back with both defensive and attacking duties.