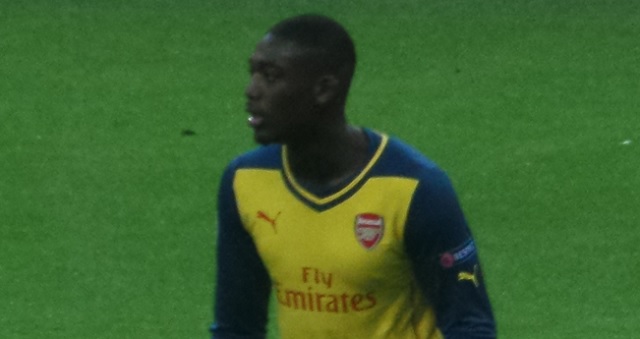 With the January transfer window comes the opportunity of bringing in new signings or, in Arsenal's case, offloading players deemed surplus to requirements. The North London club might be a bit thin at the back but are stacked with several options further up the pitch.
As such, there are bound to be attacking players with limited playing time. Lukas Podolski's transfer to Inter Milan is a typical case in point. Another player on this list, according to the Daily Mirror, is Yaya Sanogo.
The 21-year old French international is reportedly close to a loan move to Hull City. It is no secret that the young-star has endured a torrid spell at the Emirates scoring just one goal in 20 appearances. His performances have so far left the soccer community wondering what exactly it was that Arsene Wenger saw in him.
I once heard an Arsenal fan swear, out of frustration for the player's profligacy in front of goal, that his grandmother would do more in an Arsenal shirt than the forward. And just when I thought I had heard enough I came across this brutal piece that takes it to another level.
According to the author, Yaya Sanogo "makes Emile Heskey look like Lionel Messi." What a wicked world we live in! And some think being a soccer player is all a bed of roses.
Despite these shortcomings, the striker may prove a great addition to Hull City. For his size, he has decent pace and brings a physical presence that could prove useful to the Tigers. Although he is still very raw and has a poor goalscoring record, he offers Steve Bruce a good backup option to Abel Hernandez and Nikica Jelavic.
This potential deal could also benefit Sanogo as it offers him the opportunity to get more playing time and develop in an environment where expectations are not as high as at Arsenal. Therefore, due to its potential win-win nature, this deal is very likely to occur and something would have to go horribly wrong for it to fall through.