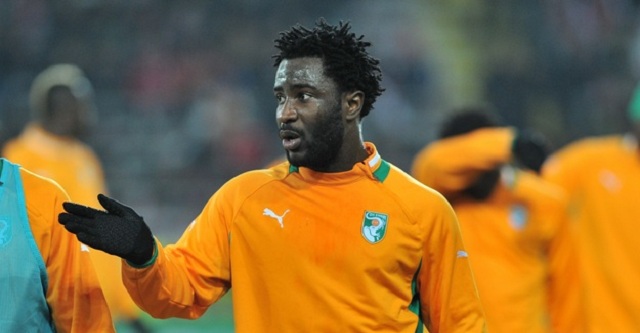 This season's Premier League is gradually becoming one of those campaigns where the smallest of details– a yellow card, an own goal, etc.– can prove the difference between success and failure. Chelsea and Manchester City are perfect illustrations of this point.
After 20 games played, both teams have exactly the same record and are separated only by the alphabets beginning their names. In order to have the edge and be crowned champions come May, Manchester City have decided to use this transfer window to strengthen their attack.
With Aguero's constant injury problems and the inconsistency of Edin Dzeko and Stevan Jovetic, Manuel Pellegrini has set his sights on Wilfried Bony, according to Sky Sports, in an effort to increase the firepower up front. According to Bony's agent, the move to bring the striker to the Etihad will cost City around £30 million. 
Bringing Bony to Manchester would be a great move as he has the ability to play either as a lone striker, or in Pellegrini's favored 4-4-2 formation.  Wilfried Bony also brings goals with him and could be the difference in City's title bid.
He had the highest goals in the league in 2014 with 20 goals, putting him ahead of players like Luis Suarez, Sergio Aguero, Daniel Sturridge, etc. The fact that his record is with Swansea makes it all the more impressive. One could, therefore, imagine what he will be capable of if he starts getting service from David Silva and co.
However, £30 million is a huge price tag for a player that Manchester City does not really need. In my opinion, the club's attack is good enough to do the job. An area they might really need strengthening is in central defense where Martin Demichelis is the only viable alternative to Mangala and Kompany. As a result, the Bony deal is only likely to happen if Swansea City lowers their price.