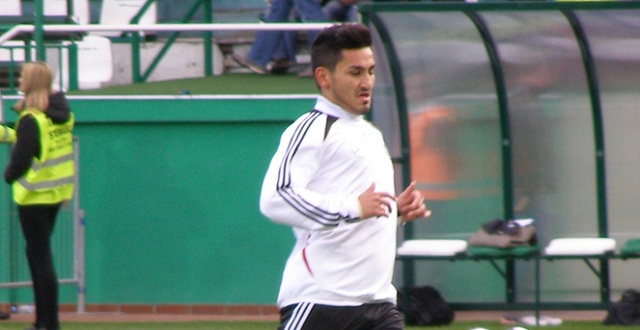 Wojeick Sczcesny's father defended his son amidst heavy criticism after being dismantled by Southampton last weekend. He has been quoted saying that Per Mertesacker has the agility of a Rhino and that the whole Arsenal defense has been woeful all season long.
An addition of a strong holding midfielder would greatly benefit the defense as a whole. Long time target Ilkay Gundogan could be a perfect fit for the gaping hole in front of Arsenal's back four.
It is rumored that Borussia Dortmund have given Gundogan an ultimatum of either signing a new contract with the German club or he will be shopped to other teams. It's becoming apparent that he is leaning toward the latter, and is said to favor a move to the Premier League.
Arsene Wenger has long admired the German International, and would be delighted if he could land him this January. Gundogan, before his injury, was a world class holding midfield for German super-club Dortmund. This will, if nothing else, see the German move to London for a somewhat cheap fee. If he can come back to the form he was in prior to his back injury, he would be a terrific signing for Arsenal.
Dortmund will surely be surely be hopeful that Gundogan chooses to stay, as they have recently lost players to the likes of Mario Gotze and Robert Lewandowski. Also, world-class winger Marco Reus is set to be the next one out the door as clubs like Real Madrid and Chelsea are lining up to bid on the German star. If Gundogan is smart, he will follow his teammates lead and leave for greener pastures.
If the Gunners could land Gundogan in North London, the defense and midfield would immediately improve. Known for his passing and technical ability, Gundogan would obviously fit right into the Arsenal scheme. At only 24 years old, if he can come back strong from injury, he could be a huge force for Arsenal for many years to come. For a reasonable 16 million, Wenger would be wise to go all in on this target.
https://www.youtube.com/watch?v=l1Y0MlH9W_Q