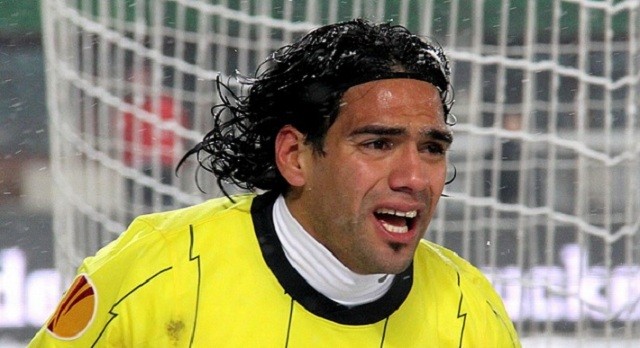 It is common knowledge that Liverpool and Manchester United share a deep rooted animosity against each other and the two clubs have been at loggerheads both on and off the pitch for quite a number of years now.
Usually dominant powers of English football, both Liverpool and United are going through a transitional phase at the moment and are currently miles away from claiming the Premier League title.
Liverpool pursuit of Benzema could prevent United from signing Falcao
However, this does not mean that the rivalry between the Reds and the Red Devils has died down and the two teams still look to get one over each other at every available opportunity.
Now according to reports emerging out of England, it has been claimed that Liverpool could well sabotage Manchester United's transfer plans of signing superstar striker Radamel Falcao on a permanent deal.
Madrid could ramp up their pursuit in Falcao if they sell Benzema
It is believed that Liverpool are looking to make a swoop for Real Madrid striker Karim Benzema during the summer and in turn, such a move is expected to allow the Spanish giants to launch a pursuit of Falcao – potentially leaving Manchester United empty handed.
Given Liverpool problems in attack, they are surely not pursuing Benzema with the sole purpose of denying Manchester United a chance to sign Falcao but if indeed the Reds end up preventing their arch rivals from acquiring such a class striker, they would surely feel a slight tinge of satisfaction.