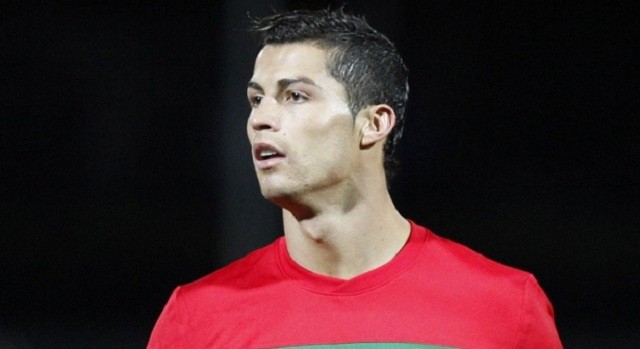 Like many thought it would happen, Real Madrid couldn't beat the record for consecutive wins in official matches. A bitter loss at Mestalla opened Real's eyes in the hopes of fixing their problems now, while they still can.
Ahead is a complicated round versus Atlético Madrid and a potential FC Barcelona coming right after. Los Colchoneros have been uncomfortable recently, making this a must watch.
Preferred Formation: 4-3-3
Against Valencia, we saw the flaws of the system come back. There was no pressure and marking from full backs, midfielders and wingers. In addition, the team couldn't get past a very organized defense. When they did penetrate, the opportunities were missed because of selfishness or poor passing. Two defensive full backs could give more strength in the back and let the midfield create more chances.
GK: Keylor Navas
Unless Ancelotti decides to surprise everyone, the Copa del Rey is Navas' competition. The Costa Rican will play his first city derby with a lot of pressure. His poor showing in the Milan friendly needs to stay in the past.
RB: Álvaro Arbeloa
Once Gayá came in, Carvajal often was beaten by his rival and created a loophole for Valencia to profit from. While Arbeloa hasn't been doing his best lately, his experience can lend a hand to the center backs.
CB: Pepe
His excellent form was damaged by Valencia's persistent nature. There's a possibility that either him or his partner could rest and let Varane in. The past derbies have been a headache for him and the entire defense.
CB: Sergio Ramos
The hero of La Décima also had a rough afternoon. He must be a leader and keep the team organized and functioning. Mandžukić was already a nightmare in the past three encounters, he should be very focused.
LB: Fábio Coentrão
Marcelo had a decent offensive showing, yet he didn't cover his wing like he should. Atleti has plenty of dangerous men, making this an ideal duel for the Portuguese. His tactical discipline can be of great help.
RCM: James Rodríguez
Subbed after a below average participation, his form needs to improve drastically. He came out of an injury and played immediately. This defeat should be a wake up call for Ancelotti to rest the stars more frequently.
CM: Toni Kroos
He played his weakest match as a Madridista. He was erratic, nervous and overall meaningless throughout the 90 minutes. He also needs to redeem himself after three bad derbies.
LCM: Isco
The former Che  youngster didn't influence the team as he has done in the past. The rival's midfield was strong and concentrated. He revolutionized the Champions League Final and he must do so again on Wednesday.
RW: Gareth Bale
Uninspired performance on Sunday, often hanging on to the ball for too long and missing clear chances. If he doesn't step it up soon, Jesé will be up and ready to steal his spot and be a real team player.
ST: Karim Benzema
Another player that didn't kick off 2015 in a good way. He was taken out for Chicharito as he barely participated in the match. His tactical work will be necessary in order to break one of Spain's best defensive lines.
LW: Cristiano Ronaldo
Although he scored a penalty in the 2-1 loss at Valencia, he had a very mediocre start of the year. He was harmless in the two Spanish Super Cup matches versus Atleti, as well as the La Liga loss early this season. He needs to be the hero.
(4-3-3)