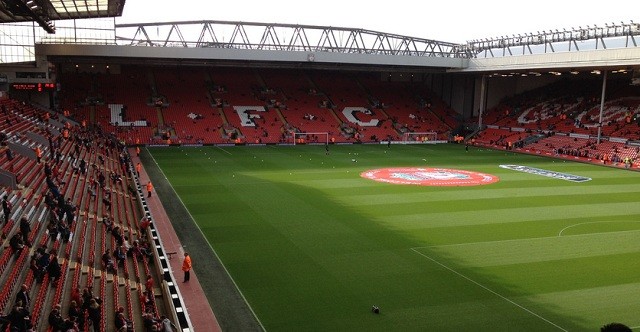 After news has come out that Liverpool target Petr Cech has decided to stay at Chelsea after third-string goalkeeper Mark Schwarzer accepted a move to Leicester City, it looks like Brendan Rodgers will towards adding Fiorentina 'keeper Neto to the squad.
The Brazilian should be available to Liverpool since he did not renew his contract with the Italian club. With Simon Mignolet performing below expectations and back up Brad Jones out with a thigh injury, adding another player to provide some competition is definitely one of the things Rodgers wants to accomplish during the winter transfer window.
While he is nowhere near as good as Cech, Neto does have some talent of his own. He is great at positioning himself to make his saves easier and this gives his defenders confidence since they know that he won't be caught out of position.
He has good strength which allows him to punch the ball out of the box far enough that forces opposing players to either restart their attack or to shoot from long distance. That gives Neto some time to position himself again. Rodgers will be encouraged by the fact that he has been the goalkeeper for Fiorentina's very strong defense. They have only conceded 13 goals this season which is the third least in the Serie A.
There are some concerns that will worry fans if Neto is in fact brought in to the club. He can occasionally get caught in no man's land when a cross comes inside the penalty area and that has also been the problem of both Liverpool 'keepers this season.
When he does attempt to get those crosses, he sometimes struggles to hold on to them which leads to an open goal if an opponent gets to the ball. With the entire Liverpool team unable to defend corners and crosses, adding Neto may not be the best solution to the problem.
Even though Neto is not the name that Cech is, he is a solid 'keeper who will force Mignolet to work harder and perform better. Unlike outfield players, goalkeepers do not need as much time to adjust to a new team and league. However, there will still be a learning curve since he will need to establish a connection with the Liverpool defenders.