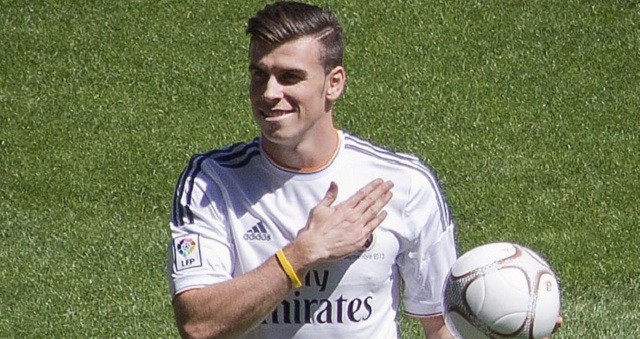 This the season, and we've got you covered on all of the hottest transfer rumors going into the January transfer window.
Silly Season is back.
With the dawn of a new year comes the highly anticipated mid-season January transfer window for Europe's domestic leagues.
The January transfer window is generally one of the most overrated events on the European soccer calendar as far-fetched rumors and unlikely transfer scenarios that have gained steam since the close of the summer transfer window often give way to a number of low key deals.
Clubs often use the window to make minor adjustments to their squads, such as adding depth or upgrading at a particular position, if they decide to deal at all. Few players are made available as managers don't want to risk losing a player without signing an adequate replacement before the window slams shut as Newcastle United experienced last season when nobody was bought to fill the sizable boots of the outgoing Yohan Cabaye.
Crucial signings will be made at this juncture that could ultimately alter cup competitions and league standings by year's end, but they most likely won't be the marquee names that are tossed around daily by the press.
Rumors have been categorized based on the likelihood that the player will actually move in January and have been classified as follows: not happening, unlikely, and possible. It is impossible to account for every rumor in the past four or five months so only the most discussed rumors have made the cut.
Not Happening
Gareth Bale
It's just too soon. He likes Spain, and he's still got a role to play even if Isco and James Rodriguez are the preferred options of the moment. A transfer to United seems inevitable in a few years, but not right now.
Mario Balotelli
His Twitter post last month was more ignorant and stupid than blatant in its racism, but the goals aren't coming for this guy who seemingly can't find a home anywhere. My money says Rodgers pushes on with him for the rest of the season. If ll else fails, maybe Roberto Mancini takes him back to Inter.
Asmir Begovic
The most under-appreciated goalkeeper in the EPL today, Stoke will not sell now and probably shouldn't sell ever if they can help themselves. I'm honestly shocked he's still a Potter.
Ilkay Gundogan
A hot commodity this time last season, Gundogan has just returned after a lengthy injury layoff. Too much money, too much risk, and he looks a little overweight at the moment.
Eden Hazard
He's becoming more consistent each season and is flirting with becoming a superstar in the next few years. Real Madrid will come a-calling at some point, but not in this window.
Mats Hummels
Frustrated but not exactly doing much to lift Dortmund, it's been a rough 6 months for Hummels who has seen all of his weaknesses (lack of pace, concentration lapses) come to the fore. He won't be available at any price in January so you best forget about this pipe dream.
Ilkay Gundogan – out of shape, out of form, and not headed anywhere this January
Christoph Kramer
His name gets thrown around a lot by journalists, but Christoph Kramer will not be leaving Germany. He's become a full-fledged German international while on loan at Monchengladbach and still hasn't played a single match for Bayer Leverkusen. However, he recently penned an extension with Leverkusen after they informed him he would return from his loan at the conclusion of this season.
Javi Martinez
Wonderfully adept at playing both defensive midfielder and center back, his place at Bayern Munich has been a constant question mark since Pep Guardiola took the reins. Still recovering from ligament damage and not worth the investment now.
Paul Pogba
Another day, another Pogba rumor – can't these people find another prodigy to write about?
Sergio Ramos
Real Madrid haven't signed him to a new contract yet which is probably where the transfer links come from. He won't be leaving Madrid in January or anytime soon for that matter.
Winston Reid
The Hammers had a great first half, and he's become an integral part to their back line…only stupid money would nab him from the London outfit.
Ricardo Rodriguez
If you're looking for a ready-made world-beater at left back, look no further. His positioning needs work, but he's the complete package and he's only 22. Wolfsburg is 2nd in the Bundesliga so no deal will be struck in January.
Morgan Schneiderlin
You think the Saints fended off all of that interest in the summer just to let their best player/most underrated asset leave in January? You're delusional.
Morgan Schneiderlin will not be signing with your club this January.
Raheem Sterling
Do I see Raheem leaving Liverpool someday? Perhaps – Real Madrid are thought to be watching him. Do I see anything happening in January? Not a chance.
Kevin Strootman
The Dutch midfielder just returned from injury. United won't make a play until next year, probably so they can evaluate where he's at.
Jan Vertonghen
A decent player on a team that epitomizes overpaid decency, I don't see where he'd go in January or why Spurs would sell their first-choice center back.
Unlikely
Ikechi Anya
Not a bad option if your club decides to go the Championship route. Developing, pacy winger with a good physique that would be a perfect fit for Aston Villa. Only problem is Watford is in a playoff spot in the Championship and may not sell at a reasonable price.
Wilfried Bony
Swansea's best player this season alongside Gylfi Sigurdsson, Bony continues to be linked with a move to a big club. City is the latest suitor, Liverpool was mentioned earlier in December, and Chelsea and Madrid have seen their interest mentioned in recent weeks as well. I can't see the Swans pulling the trigger on this deal now, but crazier things have happened.
Edinson Cavani
Rumors revolving around Cavani leaving the Parc des Princes have seemingly been ripe ever since he joined PSG. His absences from a number of midseason training sessions leave his long-term future in doubt. Cavani is cup-tied, however, and it remains to be seen if PSG would allow him to leave if somebody like, say, Arsenal made a serious offer.
Petr Cech
He's respectful about his situation, but he's too good to be a #2…something has got to give. Liverpool, Arsenal, and Real Madrid have all been touted as potential lifelines, but there really haven't been any concrete leads. Unless something materializes late, Cech appears unlikely to move this window.
Wilfried Bony will be a hot topic of conversation for many clubs seeking a striker in January
Seamus Coleman
Roberto Martinez is in the process of turning Everton into Wigan (albeit with his glimmering reputation taking a hit), but the Irishman won't be allowed to leave in this month. It might be interesting to see if anyone makes a serious play for him next year as he's one of the most respected right backs in the league and will still have 4 or 5 years left in his prime.
Nathaniel Clyne
Transfer chatter surrounding Clyne has surprisingly quieted since the beginning of December. Maybe the best right back in England in the first half of this season and he's still remarkably only 23. Liverpool and United are obvious destinations if his rise continues.
Juan Cuadrado
A hot commodity after the World Cup, of course journalists are going to have a field day when he gets yanked from a game in December after 24 minutes as he was against Dinamo Minsk in the Europa League. His price is steep, but he's a talent and as much as Serie A fans don't want to hear it, probably too talented to be stuck in the league considering its current state. Fiorentina is still contending with Lazio for 3rd in Serie A so probably won't let the Colombian go anywhere until the summer.
Troy Deeney
Another coveted Watford player, the striker is wanted by Burnley, Crystal Palace, and a slew of other lower table clubs. Watford spurned Brunley's advances in the summer and will probably look the other way this month.
Robbie Keane
Two outstanding seasons in a row in MLS, so why wouldn't a team like Tottenham or QPR be interested? Keane has already distanced himself from any possible loan moves in January but he won't be short on options if he changes his mind
Ezequiel Lavezzi
Transfer speculation is rife with Lavezzi and Cavani having reportedly missed PSG's midseason training camp in Morocco and then turning up late for their first session back in France. It's not clear where the Argentine would land if PSG decided to cut ties with him, but he appears the more likely of the two to go. Napoli have already denied interest while Arsenal, Liverpool, and Inter Milan could all be potential bidders.
Joao Moutinho
All of his friends are gone, and all he's left with is Dimitar Berbatov and a depressing, half-empty stadium on the southern coast of France. "When" rather than "if" is the question and while January is probably out of the question with Monaco in the CL last 16, stranger things have happened.
Moutinho would favor a move away from the Stade Louis II, but Monaco most likely won't part with him this transfer window
Marco Reus
In theory, it makes sense with his remarkably cheap release clause (as conveniently revealed to the public by Bayern Munich) becoming a factor after the season, but recent history (Lewy) dictates this won't happen. Klopp probably isn't interested and the Dortmund brass will probably back him up on this.
Juan Roman Riquelme
The 36-year-old, currently playing for Argentinos Juniors, is thought to be a target for the Montreal Impact. No offer is on the table yet, and a source claiming that the Impact have made an offer to Alberto Gilardino went on to claim that the club did not, in fact, have any interest in Riquelme.
Lucas Silva
Carlo Ancelotti has already expressed a profound interest in the Brazilian starlet, who could make the move to the Bernabeu in January provided the Galacticos can agree a fee with Cruzeiro. Both Madrid and Cruzeiro have recently remarked that the deal will not be done in January and, while that may be true, they could be dancing around the subject until a fee has been agreed.
Nemanja Vidic
Sensationalism or realism? Vidic has had a rough start to life at Inter, but would he give up so soon? Spartak Moscow are understood to have interest in bringing him back, but his agent has already moved to quash those rumblings. Unlikely that the Serbian goes anywhere this winter.
Ron Vlaar
Villa's captain might not be needed, and he will figure to fetch some value in the market. The likes of Arsenal and United might inquire, although he may have sustained a knee injury that would put the kibosh on any potential transfer.
Possible
Yohan Cabaye
Not as sexy of a topic as this time last year, but he rarely gets a game at PSG (although he has seen more time recently) and is too valuable to be collecting dust. Figured Pardew would be interested in bringing him back and a quick Google search confirmed that notion when I first started researching this.
Newcastle would be an obvious candidate, but Mike Ashley is frugal and Pardew is out as manager, as would Arsenal because he's exactly the type of player they don't need. Spurs and Crystal Palace could be in play here as well.
Jermain Defoe
You mean playing for a team in cold, desolate Canada in a league where you're a bonafide superstar isn't everything you thought it would be? Well, maybe ol' 'Arry will 'ave ya. Leicester City have shockingly become the favorites to land the former Spurs striker and could have a deal wrapped up in the coming days.
Mix Diskerud
According to MLSSoccer.com, the out-of-contract midfielder is still in talks with four parties, including his last club Rosenborg. Mexican side Tijuana were strongly rumored to have his signature, but Diskerud has maintained that he is still undecided. Aside from returning to Rosenborg, New York City FC and the Columbus Crew are both thought to be interested.
Will Mix Diskerud come to the MLS or will he become a Tijuana Xolo?
Alberto Gilardino
The Italian striker was thought to have a verbal agreement with Toronto FC last year before the club opted to go with Defoe and Bradley as its DPs instead. Gilardino is a target for the Montreal Impact this time around and, according to a Goal.com source, the Impact have already extended an offer for Gilardino to replace the retiring Marco Di Vaio.
Glen Johnson
Gradually falling out of favor after becoming a scapegoat alongside Simon Mignolet for Liverpool's defensive deficiencies this season. Calciomercato.com recently reported that Johnson is in advanced talks to join up with Ashley Cole at AS Roma.
Sami Khedira
When's the last time he played? Someone should save him from Madrid, who probably wouldn't mind getting something for him before he leaves on a free transfer at the end of the season. Rumors that Khedira had signed for Arsenal have been quashed by Carlo Ancelotti, while the German midfielder has admitted he wouldn't mind signing an extension even though Madrid was convinced he was leaving. Odd situation.
Andrej Kramaric
The Croatian striker has been on fire at Rijeka and is the ultimate poacher, but I have my doubts over how he will handle the physicality and tighter marking of more elite defenders right away (notice how much space he is given by defenders in this video here). Regardless of my doubts, this guy is worth pursuing based on his technique and composure in front of goal alone.
Chelsea loves to sign promising, young talent and flip it for a decent profit later, so Kramaric looks like a perfect fit. Smaller clubs in desperate need of a striker, such as a Leicester City, might also stump up the cash.
Martin Odegaard
This kid is like 16 and not Cristiano Ronaldo so what's all the fuss about? He'll end up at Munich where he'll never ever play or Liverpool where he'll probably blend into mediocrity when he's finally old enough. The English papers have most recently linked with a shock transfer to Southampton, but nothing concrete has come through the grapevine.
All joking aside, Odegaard is a special talent if his Youtube compilation is anything to go by and would be an exciting signing for the future.
Lukas Podolski
You mean he wants to go back to Cologne again? Well, maybe not. More recent chatter has the German international headed to Inter Milan instead provided the Italian giants can come to terms with Arsenal. A number of credible sources, including BBC and The Guardian, have reported that he is currently in Milan to undergo a medical.
Mohamed Salah
Surely seeing the field is better than warming Chelsea's bench? Salah appears to agree as a loan move to Inter Milan could be on the cards here in the very near future, although David Moyes is a known admirer and may make an 11th hour bid to bring him to Real Sociedad.
Andre Schurrle
Much like the maligned Juan Mata last season, Jose Mourinho doesn't appear to care much for Schurrle due to this lack of defensive prowess. No obvious suitors have materialized for the German international as of yet, but Schurrle is sure to draw interest from at least a plethora of Bundesliga clubs.
Xherdan Shaqiri
The supremely talented Swiss international appears likely to leave Bayern Munich in the coming weeks with Liverpool, Inter Milan, and Juventus all circling. Juventus was thought to be the front runner, but Liverpool is rumored to have placed a €14m bid.
Shaqiri is expected to leave Munich this January
Wesley Sneijder
Sometimes I wonder why he's still there, and then I remember he's not the same player that he was when he first moved to Turkey. Wage issues and new tax laws could see him leave Galatasaray. Juventus appear to be the front runners after Ronald Koeman revealed Southampton couldn't afford his wages, but Massimiliano Allegri has likened Sneijder to an expensive villa that he would like to have if the situation is right. Sneijder's price may be too steep for everyone.
Roberto Soldado
A huge flop for Tottenham, the silver lining is that they don't need him anymore becauset Harry Kane has blossomed into a promising top flight striker. Soldado won't be without interested parties as he had a fine career up until joining Spurs. AC Milan are linked to the beleaguered Spanish striker.
Victor Valdes
He should be at Monaco now, but he's still without a club after that strange transfer debacle. United are the likeliest destination at this point because Van Gaal has allowed him to train at Carrington. It might be a matter of time before other potential suitors come out of the woodwork.
Virgil van Dijk
People need defenders, too, and there aren't many on the market. He plays in Scotland for a team that couldn't lose the SPL if they tried and regardless of his quality or form, he's going to draw interest because of the soft market for CBs. Time to cash in your chips, Celtic.
That said, Celtic manager Ronny Deila remains confident Van Dijk will stay put after Forster was sold for £10m last summer, but money talks louder than words. Might be right in Everton's wheelhouse, while Spurs, Arsenal, and Sunderland have all been reported to have varying levels of interest.
Abdul Majeed Waris
Yes, Waris is talented although he isn't the next Lionel Messi as his meek strike rate for Trabzonspor will demonstrate. He'll end up on an above average club at some point but almost certainly not a giant like Manchester United. Might be in play if the price is right although he suffered an injury last week that might bring any move of his to a screeching halt.