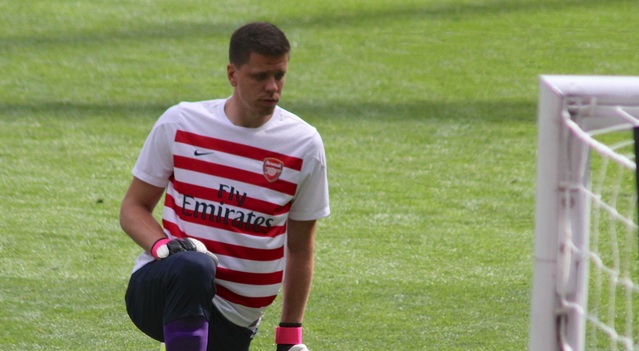 Arsenal, currently 6th in the table, seem to have a goalkeeping dilemma on their hands. Wojciech Szczęsny has made some bad decisions between the posts this season, and the 2-0 beating they just took by Southampton was the last straw for an already frustrated Arsene Wenger, who apparently went as far as in saying the keeper won't play again this season.
This has re-sparked the notion that long rumored target Petr Cech may be on his way to Arsenal within the coming weeks.

David Ospina was a world cup sensation last summer, and was brought in by Arsene Wenger to challenge Szczęsny for the starting keeper role. Halfway through the season though and Ospina has barely seen the field due to various injuries.
With a start against Hull City in the FA Cup 3rd round for the first time in seemingly forever, Ospina will have to show his worth quickly to win over the manager. He has all the potential, but is yet to show any.
If Ospina can in fact stay healthy and prove he is a more consistent starter than Wojciech, then all is well at Arsenal, but if not the Gunners may be in some trouble.
Therefore, Wenger is rumored to have lined up a bid for Cech who has recently lost his starting role to Thibaut Courtois. Courtois is obviously going to be the starter for some time at Chelsea, so a keeper of Cech's caliber and prestige wanting a move is not surprising.
Chelsea manager Jose Mourinho though has shot down Cech leaving, saying there is no chance in that happening.
Chelsea have just signed away their third string keeper Mark Schwarzer to Leiceister City, so Cech leaving this window, especially to an in town rival, seems highly unlikely. Gunner fans will have to hope Ospina is the real deal, as he seems to be the answer going forward.