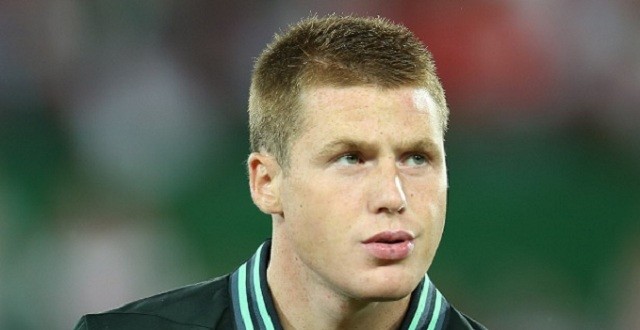 Arsenal manager Arsene Wenger may have finally found the man he wants to helm the center of his midfield for the foreseeable future.
Everton midfielder James McCarthy, a player on the rise in 2015, has been monitored by Arsenal and other clubs throughout 2014 and is thought to prefer a move to a bigger club.
While Everton boss Roberto Martinez has baulked at the rumors of McCarthy leaving, he may have no choice to let the player go if a significant offer comes to the Merseyside club.
With an original price tag of around £20 million thought to be enough to capture the Republic of Ireland international, Everton have floated out a £25 million price tag in hopes of getting the most out of a potential sale.
Losing one of their main men in the middle of the season is not ideal, but Roberto Martinez may have no other choice but to accept such a large offer from the Gunners with his team stuck in 13th place in the Premier League standings. It would be difficult for any club to turn down such a haul with their team out of the running for the league title with only half the season gone.
With so many options available to them, Arsenal may very well make this their priority signing in the coming weeks.