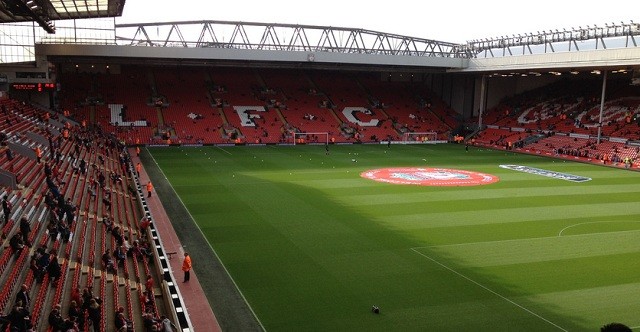 Following their wonderful season last year, the current campaign certainly began with a lot of optimism for Liverpool. Despite losing star man Luis Suarez, the Reds were hopeful of replicating their heroics from last season – especially after having splashed over £100million to strengthen their side over the summer.
However, things have not quite turned out the way Liverpool would have fathomed and the Reds are currently languishing in mid table after a torrid start. The title already seems to be out of reach for Liverpool and the best they can now hope for is a Champions League finish.
There are many problems that have been affecting Liverpool this season and the most glaring one has been their situation in goal.
Number one Simon Mignolet has been utterly woeful since signing for Liverpool last year and the Belgian goalkeeper seems to have lost faith of his manager Brendan Rodgers, who decided to drop the 26-year old recently in favour of back up Brad Jones.
Therefore, it is widely believed that Rodgers will be looking to make a splash in the transfer market in order to recruit a new goalkeeper and according to reports; the Northern Irishman is eyeing a swoop for Genoa star Mattia Perin.
Perin is considered one of the finest young goalkeepers around in Europe after bursting into the scene for Genoa a few years ago. As a result, many have tipped the 22-year old to succeed Gianluigi Buffon as the long term number one for the Italian national team.
Liverpool have been closely monitoring Perin and recently, the goalkeepers' agent, Moreno Roggi, had confirmed that he has been in contact with the Reds.
Now, it is believed that Liverpool are ramping up their pursuit to land the services of Perin and will be looking to table a bid in the region of around £10-15million to tempt Genoa to part with their prized asset.