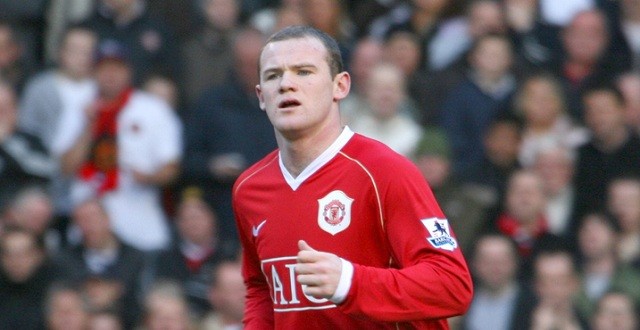 On Sunday, 28th of December 2014, two English powerhouses, Tottenham and Manchester United, will measure forces at White Hart Lane for round 19 of the Barclays Premier League, on a match of capital importance for both teams who have been going through a very positive period lately.
Manchester United
After the somewhat uninspired performance at Villa Park last weekend, Manchester United managed to return to wins against Newcastle on their Boxing Day's clash. The Red Devils sealed a comfortable 3-1 win against a fragile opponent that has not won a single match since they defeated the league leaders, Chelsea, earlier this month.
United had a solid and consistent performance, especially during the first-half, when they confined their opponent to their midfield line for large periods of time and took advantage of their constant defensive mistakes. Van Gaal kept pushing his favourite 3-5-2 system with Falcao and Van Persie up in the front backed up by two men, Juan Mata and Wayne Rooney, who had the task of creating their team's game, acting as some sort of roaming playmakers in front of Carrick, the liaison between the defence and the midfield lines.
Rooney was particularly inspired against the Magpies, as he contributed with two goals and one superb assist for the team's goal tally. Besides the English international, the former Chelsea's footballer Juan Mata was once again a vital element for the team's game flow and he was also involved in two of United's three goals.
The next weekend's match against the Spurs will probably be fairly more complicated than the one that took place on Boxing Day. The last time United won at White Hart Lane was back in 2012 and the majority of the recent clashes between both sides in London ended up in a draw. For that particular clash, Van Gaal will probably still not be able to rely on the contribution of Rojo, Shaw, Fellaini, Herrera and Blind, who are recovering from their respective injury.
Tottenham Hotspur
As for the Spurs, they seem to be recovering from the bad period they had earlier this month and are on an excellent row of four matches without a single defeat.  Tottenham experienced several difficulties to overcome Leicester at the King Power Stadium but they somehow managed to cope with the Foxes' attacking avalanche and ended up by winning the match 2-1.
An early goal by the inspired Harry Kane and a splendid free-kick from Christian Eriksen granted the Spurs a vital win and allowed the team to close the gap to West Ham to just one point.
Mauricio Pochettino is not having an easy life at the historical London club so far, but the team seems to be improving considerably over the recent weeks. The Argentinean manager brought news ideas and a completely different game style to the Spurs and such major changes take some time before they are fully implemented.
One cannot fly a plane while building it and, for Pochettino, it is no different. He must be given time to catapult the team to a whole different level after last season's abyss of ideas. The Spurs are currently on the seventh place of the EPL table with same points of their neighbours and rivals of Arsenal and just two points behind Southampton, who are now on the fourth place.
Manchester United vs Tottenham Hotspur Possible Line-ups
Tottenham (4-4-1-1) – Lloris – Walker – Vertonghen – Fazio – Rose – Bentaleb – Mason – Paulinho – Eriksen – Lamella – Kane
Manchester United (3-5-2) – De Gea – Jones – Smalling – Evans – Rafael – Young – Mata – Rooney – Carrick – Falcao – Van Persie
Manchester United vs Tottenham Hotspur Prediction
It is difficult to name any favourites for next Sunday's clash, particularly because of both sides' similar game approach, and there is also a strong possibility that the match will end up in a draw, which, given the current circumstances, would certainly be a blow for both teams' aspirations.
Manchester United vs Tottenham Hotspur Timings and Schedule
The Manchester United vs Tottenham Hotspur game will be televised on Directv, NBCSN, NBC Sports Live Extraon on December 28th at 4:00 AM Pacific Time.