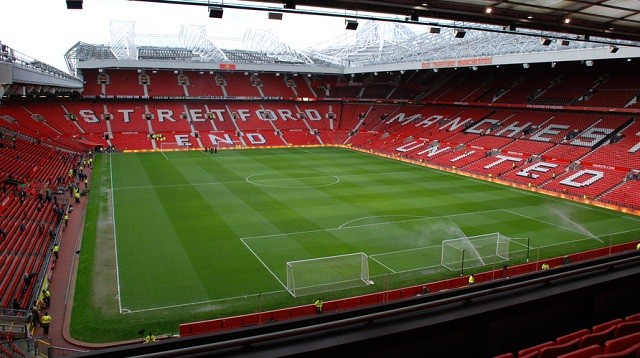 Next Friday, 26th of December 2014, a fairly consistent Manchester United will measure forces with Newcastle, the only team who dared disturb Chelsea's hegemony so far this season, at the emblematic Old Trafford for round 18 of the English Premier League, on a match of the utmost importance for the home side who does not want to lose trail of both José Mourinho's Blues and their all-time rivals and neighbours, Manchester City.
Manchester United
After an impressive six consecutive league wins, Manchester United tasted a bit of their own venom when they visited Villa Park last Saturday. The Red Devils failed to overcome an always unpredictable Aston Villa and the best thing they got was a lucky 1-1 draw after a somewhat less exciting performance.
The match that marked Radamel Falcao's return to goals showed once again a Manchester United deprived of imagination on the centre of the pitch and not even Rooney's transition to the playmaking role was enough to mitigate such shortage of ideas.
Apart from the midfield line problems, Van Gaal still has plenty to do if he wants to increase the efficiency levels of the his team's defence line. There is still a blatant lack of synchronization among the defenders as the team is still struggling to adapt to the three-man system the Dutchman is trying to implement.
There are some good news, though, for Van Gaal as the return of El Tigre to goals might be the catalyst he needed to bring back his good old days and to start writing his name on the scoreboard again. The Colombian sharpshooter has only scored twice for the Red Devils this season but it is fair to mention that he has only taken part in nine matches so far because of his constant injury problems.
The Boxing Day's clash against Newcastle will certainly not be easy for United, especially if we have in mind that the Magpies have already defeated Chelsea and Manchester City this season and they will surely travel to the Theatre of Dreams hoping to refrain the Red Devils' recent enthusiasm. For that particular clash, Van Gaal will probably still not be able to rely on Blind, Shaw, Fellaini and Smalling's contribution, as they are still not fully recovered from their respective injuries.
Newcastle United
As for Newcastle, after a fairly mediocre league start, the Magpies managed to find their path back to the game in October when a win over Leicester initiated an excellent streak of six consecutive wins.
A win against the all-powerful Chelsea at St. James' Park earlier this month was probably the most inspirational moment from The Toon so far this season but, for some reason, such win failed to inspire the team, who has lost all their matches after such an impressive deed.
Last weekend, Alan Pardew's boys sucumbed at the hands of Sunderland at the Tyne-Wear derby, thus conceding their sixth defeat of the season and the third in almost two weeks.
Manchester United vs Newcastle United Possible Line-ups
Manchester United (3-5-2) – De Gea – Jones – Carrick – Evans – Valencia – Young – Mata – Rooney – Fletcher – Falcao – Van Persie
Newcastle (4-2-3-1) – Alnwick – Janmaat – Taylor – Coloccini – Dummett – Colback – Cabella – Sissoko – Gouffran – Perez – Cissé
Manchester United vs Newcastle United Prediction
Judging from both sides' recent performances, Manchester United are firm favourites to win the Boxing Day's clash, although they need to have in mind the results Newcastle achieved earlier against two major title contenders this season. This being said, the most likely outcome is 3-1 for United.
Manchester United 3-1 Newcastle United
Manchester United vs Newcastle United TV Schedule
The Manchester United vs Newcastle United game will be televised on Mun2, SiriusXM FC, Deportes Telemundo En Vivo Extra and NBC Sports Live Extra on December 26th at 7:00 AM Pacific Time.