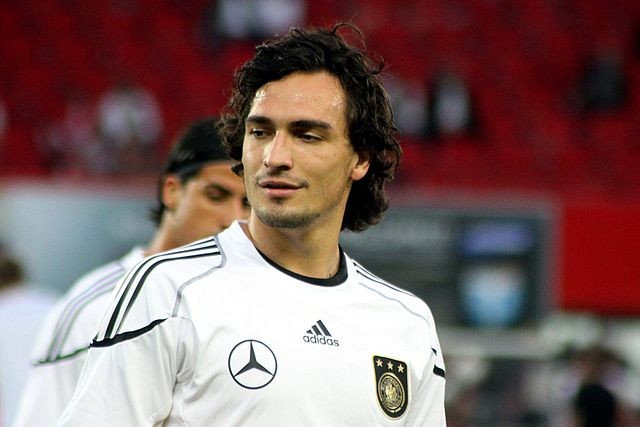 With the Gunners still feeling the sting from a last minute Martin Skrtel header that cost them a win at Anfield, they may look to a World Cup superstar to help sure up their defensive liabilities during the January transfer window.
Mats Hummels, one of the best defensive center backs in the world, could be the answer for an Arsenal team that seems to be one or two key players away from being a true powerhouse.
For all the attacking prowess Arsenal is able to show this season, they have not been able to hold leads or shut opposing offenses down because of lapses in their defensive execution. Adding a player like Hummels to a defense that is screaming for someone to step up and take the lead could be the missing piece for the team, which currently sits four points behind West Ham United for fourth place in the league standings.
Hummels starred for a dominant Germany team that won the World Cup this summer in Brazil, scoring two goals in the process.
Hummels is currently signed to Borussia Dortmund in his homeland, but the team is unbelievably in second to last place in the Bundesliga this season. The player has even been quoted as saying his team is "pathetic", raising serious concerns about his and other star player's futures at the club.
With the transfer window opening in just a few days, Arsenal could use this current bit of team turmoil in Dortmund to snag the German away from the Bundesliga outfit and bring him to London.
He would be a welcome addition to Arsenal and could pair with any combination of Laurent Koscielny, Per Mertesacker, Mathieu Debuchy, Calum Chambers or Nacho Monreal in central defense. With the team still dealing with injuries, there is no way to know who could be slotted in and in which position they would be played on the field.
If Hummels were to make the move to London, he would most likely be matched with Per Mertesacker in central defense with Kieran Gibbs and Mathieu Debuchy playing left back and right back respectively until standout Laurent Koscielny were deemed fit. At that point, it would be up to manager Arsene Wenger to decide who has the best form to navigate through the rest of the season.
Hummels is a physical defender that is always looking to be in a better position than his opponents and has great leadership abilities. These are traits Arsenal are searching for and would be needed immediately if he were to be brought to the Emirates.
Hummels could certainly be looking for a fresh start in England, and with his current team struggling so badly in Germany, this could be the time to pull the trigger on a move. Winning the World Cup and returning home to the worst club season of his career has to be leaving him second guessing the current state of his career in Dortmund.