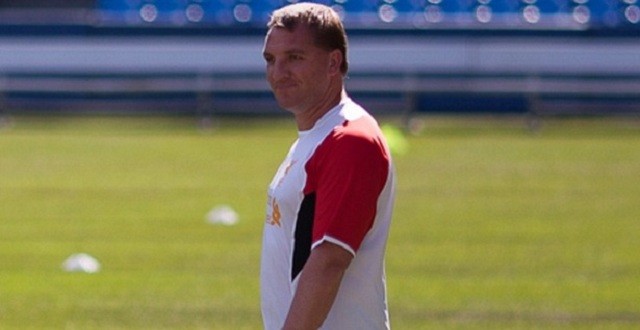 Liverpool were the butt of jokes across the soccer world in the wake of their disgraceful elimination from the Champions League in the hands of FC Basel. The fact that their demotion to the Europa League felt worse than complete elimination from European soccer would have shows the low esteem in which Europe's "lesser" competition is held.
Attempts by UEFA to make the tournament more appealing by offering Champions League qualification to the winner, has done little to change people's perception of it. As a result, participation in the Europa league is almost always cited as the cause of failure in the domestic league, especially in the Premiership.
A recent example is Everton's inability to replicate last season's impressive form, leading most to blame their woes on the UEFA tournament. The (very valid) reason usually given by the soccer community for why the competition is not ideal is the timing of the games. Unlike the Champions League, Europa League games take place on Thursdays leaving teams little time– usually two or three days– to recover before playing their weekend fixtures against domestic league opponents.
Granted, the tournament can have negative effects on teams with thin squads, however, it can be beneficial to teams with big squads. Chelsea is a typical case in point. The 2012-13 Europa League success in no way affected their domestic form (they finished third in the league).
Rather, it was the foundation upon which the ruthless team of today was built. That tournament, arguably, gave players like Eden Hazard and Willian a chance to gel with the team and become better players. This season's Liverpool have an opportunity to follow in Chelsea's footsteps.
Liverpool has a reasonably big squad and more matches will offer Brendan Rodgers an opportunity to experiment (that's all he does these days) more with the team and hopefully, come up with a suitable and permanent solution to their problems.
Players like Emre Can– who I believe deserves more playing time than he is currently getting– can use that opportunity to gain more game time and if possible, convince the manager to put them in the starting eleven. Even the most ardent of critics can agree that it is better to experiment in Europa league games, than in more "important" premier league games.
For instance, teaching Mignolet a lesson by playing Brad Jones in goal would be better received by fans in a Europa League game against Besiktas as opposed to a league game against Manchester United. In addition, the opportunity to play in the Champions League as Europa champions is a good goal to aim for.
It would motivate the players to take the competition seriously which will be beneficial in league games because none of their competitiveness would have been lost due to their participation in Europe's "other" tournament. On the contrary, it would make them more ready and match-sharp for their Premiership opponents.
Therefore, even though the Europa League is perceived by many as a tournament lacking in prestige, and not worth taking part in, Brendan Rodgers and his players would be well advised to take it seriously. Doing so may go a long way in turning their abysmal season around as well as benefiting them in the long run.