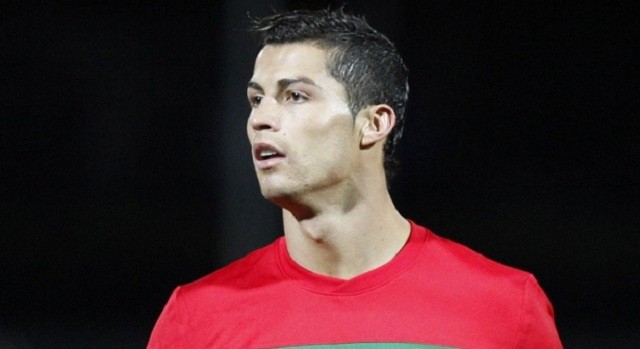 The Club World Cup final will be the one that everyone expected, as Real Madrid and San Lorenzo fight for the last title of the calendar year.
Carlo Ancelotti will have all his men available, except Modrić. On the other hand, San Lorenzo come in very motivated, but still suffered in their semi-final match.
After over a decade of being absent Los Blancos want this title, while the Argentinians hope to win it on their first try.
Preferred Formation: 4-3-3
James Rodríguez trained with his teammates, yet he's been out for a few weeks. Because of this, it seems the system we've seen lately will be the one to use on Saturday. Illarramendi will be the deepest placed midfielder and will help cover defenders. Marcelo and Carvajal will work close to the attack and pressure San Lorenzo. Isco and Kroos will carry the creative hats and feed the BBC with clear opportunities.
GK: Iker Casillas
This will be his 700th match with the club, and it couldn't come at a better time. After stopping two penalties in the last two matches, the captain is enjoying his best form since 2010. This is the only trophy he has yet to lift.
RB: Dani Carvajal
Gaining a lot praise recently, he's become the owner of the starting right back role ahead of Arbeloa. Reminiscent of former legend Míchel Salgado, he continues to improve in attack and in defense every day.
CB: Pepe
Another player who's going through a sensational form. For a player that's been heavily criticized over the years for aggressive plays, this year he's been clean all the way. His experience will help control San Lorenzo.
CB: Sergio Ramos
Despite suffering an injury in the semi-final, it seems he will be fully recovered by Saturday. Since this will be his first intercontinental club competition, he'll do everything to play and win it. Should he fail, Varane is available and ready.
LB: Marcelo
He has the upper hand now, as his performances help the team a bit more than Coentrão's. He should be smart and keep his wing covered, as any loopholes can be an advantage for the rival.
RCM: Toni Kroos
With Illarramendi on the pitch, he clearly doesn't shine as much. He attacks more, but it seems like he's uncomfortable. Even so, there's no way that having him will make the team weaker. This could be his second trophy, as he won it with Bayern last season.
CM: Asier Illarramendi
Solid performances since James' injury increase the value and importance of this player. Making him regain confidence and experience could be essential for rotating later on in the season.
LCM: Isco
A regular fixture by now, he has evolved into a complete midfielder. Still lacking in terms of sharing the ball at the right time, he makes the team better anyway. Much like in previous games, covering Marcelo's runs will need to be a priority.
RW: Gareth Bale
Not quite the player we know he can be, nobody else can provide what he brings to the squad. We saw San Lorenzo suffer more than necessary in the semi-final, making Bale's speed an attribute to exploit.
ST: Karim Benzema
Established to the point that Chicharito barely plays, his invisible work could drive the Argentinian's crazy. This will also be his first intercontinental competition and he will work hard to take the trophy home.
LW: Cristiano Ronaldo
He's already won this before, yet he will want a second one, and a third one if he can play it again. He's insatiable and he needs to be important in the final, like he was in the European Super Cup.
(4-3-3)