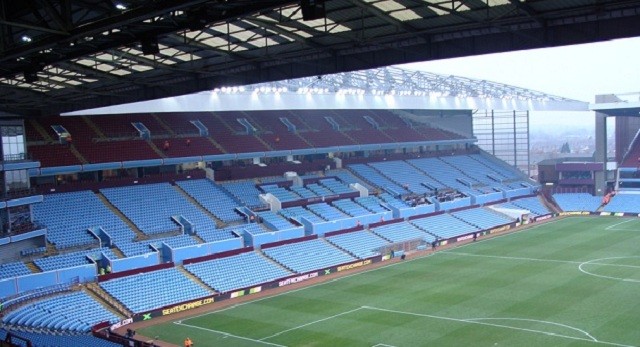 Next Saturday, 20th of December 2014, a highly motivated Manchester United will travel to Birmingham to measure forces with Aston Villa at the historical Villa Park for round 17 of the English Premier League, on a match where the visitors will certainly do everything within their reach to extend their already long winning streak against a fairly inconsistent home side that combines moments of pure class with some others of agonizing lack of quality.
Manchester United
Six wins in a row and only one defeat in the last eleven matches is definitely not a record to be ashamed of. Manchester United are currently going through an excellent moment and their fantastic run is helping them climb places in the EPL table one week after another. The Red Devils are already on the third place, just five points behind their neighbours and rivals of Manchester City and eight points from José Mourinho's rejuvenated Chelsea.
Last weekend, Louis Van Gaal's boys overcame Liverpool at Old Trafford on a match where United were not always in control but were, on the other hand, extremely efficient when it came to scoring goals. The Reds had several more goals chances than United but all their intents were constantly frustrated by an utterly inspired David de Gea, who once again displayed his refined goalkeeping skills.
It is fair to say that the young Spanish net minder is probably the team's key element right now and that he has been of paramount importance to United's amazing recovery that started early last month.
I remember watching De Gea at Estádio do Dragão when he made his debut at the UEFA Champions League while still at Atlético Madrid back in 2009 and I have to confess that I was particularly impressed with his already excellent skills at such a young age.
Nevertheless, De Gea experienced some difficulties to adapt to English football and was the target of severe criticism from both the media and the supporters, who have now surely understood how good he really is and that he only needed more time to adapt to the new reality.
United's upcoming clash against the Villans will certainly not be easy and Van Gaal is surely worried with the considerable amount of players on the injury list once again. For the Villa Park match, the experienced Dutch head coach will most definitely not be able to rely on the contribution of Shaw, Blind and Smalling and it is also not certain that Di Maria and Rojo will recover in time for the clash.
Aston Villa
As for Aston Villa, this has been a season full of ups and downs, with the team currently dwelling at the 13th place of the table with 19 points from 16 matches. The Villans' five-week streak without defeats ended abruptly last weekend, when they succumbed at The Hawthorns at the hands of West Brom.
The departure of Roy Keane from Aston Villa's managerial team appeared to be a good thing for the team, who almost instantly returned to wins granting seven points in four matches.
Manchester United vs Aston Villa Possible Line-ups
Aston Villa (4-3-3) – Guzan – Hutton – Cissokho – Okore – Clark – Delph – Cleverley – Sanchez – N'Zogbia – Agbonlahor – Benteke
Manchester United (3-5-2) – De Gea – Valencia – Jones – Evans – Young – Carrick – Mata – Fellaini – Herrera – Rooney – Van Persie
Manchester United vs Aston Villa Prediction
Judging from both teams' recent results and overall performances, it is fair to nominate Manchester United as firm favourites to win the next Saturday's match and if we have in mind that the last time the Red Devils were defeated at Villa Park was back in 1999 in a Cup match, one might assume that even the recent history is on United's side and, therefore, the team gathers all necessary premises to leave Birmingham with the three points.
Manchester United vs Aston Villa TV Schedule
The Manchester United vs Aston Villa game will be televised on Directv and NBCSN December 20th at 7:00 AM Pacific Time.