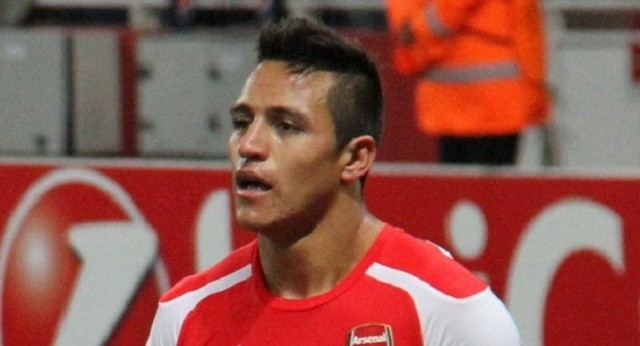 Liverpool's game against Arsenal in the weekend is already being billed as an individual battle between Raheem Sterling and Alexis Sánchez. Both players have been, without a doubt, the standout performers of their respective teams this season.
Sánchez already has nine league goals to his name, and while Sterling has not been as prolific, he remains the biggest threat in Liverpool's attack. As such, this season's Liverpool and Arsenal have come to be seen as one-man teams. It is with this last point that I wish to disagree.
Alexis Sánchez may be Arsenal's best performer and they may significantly rely on him, and reasonably so, but they, unlike Liverpool, are as much a one-man team as Manchester City are with Sergio Agüero.
Arsenal's 4-1 defeat of Galatasaray in the UEFA Champions League is a typical case in point. They turned in such a fluid and impressive performance that one could be forgiven for forgetting the fact that Sánchez was rested for that game. It can be argued that Galatasaray's performances in this season's Champions League have been terrible and it was no surprise to see Arsenal win so convincingly.
However, when one considers the fact that Liverpool have been too scared to play without Sterling, even against lower league capital one opponents in Middlesborough and Bournemouth, the difference between both teams becomes clearer.
Also, even when Sánchez played, there was always another player with the ability to decide the game. Players like Chamberlain, Welbeck, Giroud, Carzola, etc. are always capable of producing moments of magic to turn a game on its head.
This was evident in the Manchester United game where, although Arsenal dominated the game, Sánchez was quiet (by his high standards) throughout. The fact that Giroud was the one who gave Arsenal a brief hope of a comeback with a stunning strike further illustrates my point.
Contrast this with the first leg of Liverpool's Champions League game against Real Madrid and the difference is clear. It seemed as though the only instruction Brendan Rodgers gave his players was to go out and get the ball to Sterling every time his team had possession. The result was a frustrating evening for the player who had a baptism of fire from Pepe, Varane and Arbeloa anytime the ball came to him. Needless say, Real Madrid were comfortable winners on the night.
Therefore, as all our attentions turn to the game between Liverpool and Arsenal this weekend, we should be careful of perceiving the fixture as a battle between two individuals. The reason is simple: although Liverpool may depend too much on one individual, Arsenal is much more than Alexis Sánchez. They have a host of creative players that can cause serious damage to their opponent, making the one-man team argument irrelevant to them.