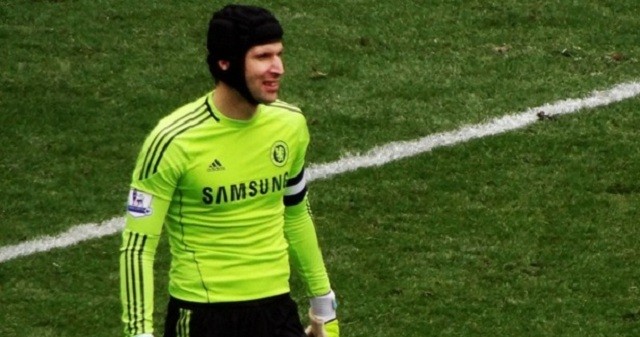 Everybody loves an underdog and not many things inspire the positive feelings, for a neutral, that the unexpected success of a dark horse does. Last season's Liverpool were the very definition of the underdog that won the hearts and minds of soccer lovers all over the world. They did it by playing the game in such a beautiful way that only the most sadistic of neutrals would have begrudged them a title success.
Fast forward a few months and Liverpool are a shadow of their previously breathtaking selves. A major reason for this fall from glory is their fragile defense. Granted, their attack is not as formidable as last season and it is understandable; they lost the two best forwards in the league (Sturridge to injury) and replaced them with Mario Balotelli and Rickie Lambert– a move that is sure to make one Daniel Levy beam with pride.
However, spending so much money on a defense as bad as last season's and making it worse is something even the most pessimistic of fans did not see coming. What is worse is the fact that the goalkeeper, who should at least offer some semblance of stability at the back, has about as much confidence as a teenage girl going to prom.
As such, reports from The Guardian that Liverpool are planning to loan out of favor goalkeeper, Petr Cech, from Chelsea must come as great news to a lot of fans. This rumor, coming from The Guardian makes it reasonably reliable, say, a 7 out of 10.
According to the newspaper, Jose Mourinho feels having Cech playing regularly is in the best interest of Chelsea. Knowing Mourinho, things are not always as they seem and he might as well have an ulterior motive for loaning Petr Cech to Liverpool.
He did a similar thing with Juan Mata last season when he sold the Spanish international to Manchester United. Having already played them home and away in the league, Mourinho hoped that Mata could help United take some points of his title rivals. Who is to say that he does not have similar intentions for Cech and Liverpool this time?
Regardless of the Portugese's intentions, Liverpool and their fans would not mind having a goalkeeper of the calibre of the Czech Republic international. Petr Cech is so superior to Simon Mignolet that it would be such a disappointment for Liverpool to fail to land such a huge signing.
In times like these, it is advisable for the transfer committee to seek the advice of the highly respected Steven Gerrard who knows a thing or two about the dangers of letting things "slip." Unlike Mignolet who is apparently worse than Dracula, Cech, among other things, impressively commands his 18-yard area and is great at collecting crosses into the box.
Having him in goal would solve a lot of Liverpool's problems at the back, especially the bucketload of goals constantly conceded from set-pieces. Although it might be argued that the presence of Cech alone cannot solve all of Liverpool's defensive problems, it is worth noting the huge difference a great shot stopper can make to a team. One only need take a look at Manchester United's season to appreciate the importance of having a world class goalkeeper.
Despite these undisputed benefits of landing Petr Cech, this deal has at best a 30 percent chance of happening. For starters, Cech is a Chelsea legend. He loves the team and still has a couple of great years in him. Despite being confined to the bench, he is still arguably one of the top five goalkeepers in the world.
As such, he is likely to want to stay and fight for his place. Another reason why this deal seems unlikely is the fabled Liverpool transfer committee, known for their reputation of buying all the wrong players for the club. If they lost Alexis Sánchez, who was available for sale, to Arsenal there is no reason to believe that they will be successful in signing a player who is not keen on leaving.