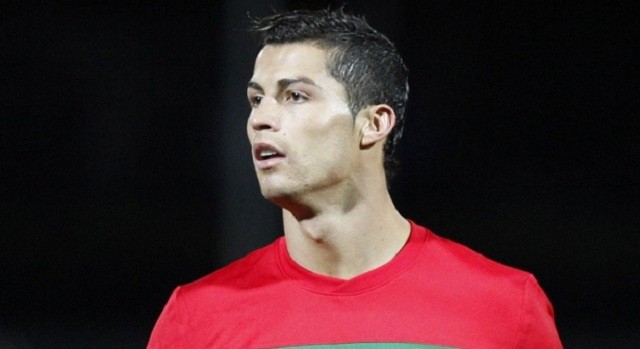 Following a win against UD Almería, Real Madrid said goodbye to La Liga for 2014. With the hopes of winning their 4th title of the calendar year, Los Blancos fly off to Morocco to play Cruz Azul.
Since this tournament could consist of two matches, there's a chance Ancelotti could rotate heavily. However, it's too early to predict what the Italian has in mind, since the trophy must be won.
Preferred Formation: 4-3-3
No surprises here, since James and Modrić are out and Khedira's still recovering. While you never know with Ancelotti, it doesn't seem he make too many changes. It's never fun to deal with injuries from important players, yet we've seen Isco and Illarramendi become solid replacements. The former has completely adopted his new role, and the latter has slowly gained the trust of all.
GK: Iker Casillas
He stopped a penalty and was once again vital in keeping Madrid from dropping points. The coach gave Iker the starting role in the UEFA Super Cup and the Spanish Super Cup, so it's safe to say the captain will play the Club World Cup. Nevertheless, don't count Navas out yet.
RB: Álvaro Arbeloa
After a couple of poor performances, he redeemed himself. Despite his reputation as a weak attacker, his sporadic forward runs will let Bale own that wing. His experience could come in handy against a motivated rival.
CB: Pepe
He hasn't seen a yellow card in 12 La Liga matches. He's going through a phenomenal moment, performing even better than Ramos and Varane, who aren't exactly playing bad. There's a possibility he could rest and wait for the potential final match of the tournament.
CB: Sergio Ramos
Following a week off because of suspensions in the Champions League and the domestic league, he will start the game. He got suspended after two aggressive and anxious performances. Hopefully he will return to the form we saw before then, since he was nearly unbeatable.
LB: Fábio Coentrão
Since his return last month, we see him more often on the pitch. He's at a good level and he'll probably be given a chance on Tuesday. Much like Arbeloa, he's more defensive-minded, still his forward runs are much more frequent and effective than his partner's.
RCM: Toni Kroos
He should be taken care of to avoid injuries. Once Illarramendi made it into the lineup, his performances have been less than stellar. He desperately needs a break if Ancelotti wants him to be fit in the important part of the season.
CM: Asier Illarramendi
Many still point out his night in Dortmund and he's slowly proved them wrong. Barely coming back into the spotlight recently, he has been able to hold the midfield well. In addition, he even has stepped out of his comfort zone and made impressive passes à la Xabi Alonso.
LCM: Isco
Scored a fantastic goal on Saturday and was one of the best men on the field. Some may miss Modrić, but his hard work and continuous improvement make the Croatian's injury less tragic. Once again, he'll be important in keeping the balance.
RW: Gareth Bale
Giving better showings than it has been the norm this season, it seems last year's Bale could soon reappear. He needs to improve his individualistic mindset, as many clear chances are ruined because of his lack of sharing. His speed could be a nightmare for the Mexican squad.
ST: Karim Benzema
There's a chance Chicharito could start, but it seems that the coach would rather put other players before him. Karim continues to deliver great things and proves to be the ideal striker for this club. This will be his first time playing a Club World Cup, so he'll go out and give it all.
LW: Cristiano Ronaldo
He's already won this title, and with his ambition, it's clear he won't settle for just having won it one time. He also scored in that 2008 edition and he'll want to repeat that. His threatening runs and dribbling ability will probably draw many markers.