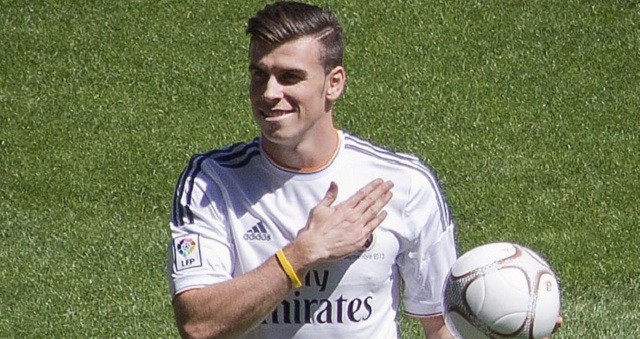 With January just a little over two weeks away, Louis van Gaal is scrambling to silence his critics and propel Manchester United even higher in the table.
The Dutch manager is looking to make a huge acquisition of the Welsh superstar Gareth Bale. Real Madrid are rumored to be trying to land Eden Hazard, and unload Bale in the process.
Van Gaal is ready to spend 90 million on Bale, who just moved to Madrid from Tottenham Hotspur in 2013. Bale has fit in quite nicely at Real Madrid, scoring 11 times in 22 starts this year.
If United were able to land Bale, their attack would suddenly be arguably the best in the premier league. With Falcao and/or Rooney in the middle and Di Maria and Gareth Bale out wide, it would certainly be a handful for opposing defenses.
Eden Hazard would be hard to pry away from Jose Mourinho's fingers though, but maybe for the right price. It definitely isn't out of the question for Real, who have shown they are not shy to spend money in the past.
It has to be noted though that there is no way Madrid could afford to house two players of that quality in the same position, so Bale would be shown the door, which would open up to Manchester.
Manchester United, who currently sit 3rd in the table, 8 points behind first place Chelsea, could use a boost to push for a league title. Bale is just that, an offensive and goal scoring machine.
He is a combination of size and speed that can terrorize defenders, ask Mark Bartra. He can easily be the catalyst to taking first place with his talent, but it will be hard to get him there. Chelsea hold the key to this trade in their hands, and could easily destroy it.
https://www.youtube.com/watch?v=Gt3sq7-keOk