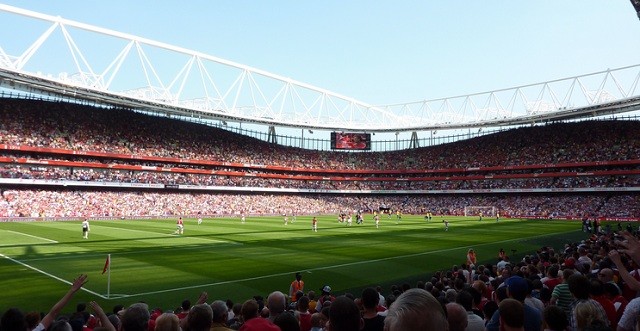 Arsenal have reported that they are in serious talks, and plan to sign Brazilian defensive midfielder Romulo. Spartak Moscow have currently been in talks with Arsenal about moving Romulo to the Emirates this January, with the Gunners pushing to get the transfer sealed as soon as possible. Romulo has offers from many clubs back in his home country of Brazil, but looks likely to decline those for a move to North London.
Romulo has been heralded as a defensive midfielder who is not afraid to make aggressive runs down the field.
He has been known to keep a high level of composure and intelligence when judging the play around him, and uses this to his advantage. Romulo has had good showings so far in the Russian Premier League this season, competing with poise and confidence for Spartak Moscow.
Arsene Wenger will look to use Romulo's composure to bolster the Arsenal midfield alongside other young players such as Alex Oxlade-Chamberlain and Jack Wilshere.
At the age of only 24, Romulo is able to play a fast-paced game, while still having the confidence to make runs and get back to defend opponents.
With Arsene Wenger and the Gunners looking to add depth to their squad during the January transfer window, they hope the signing of Romulo will fill in some gaps. Arsenal will be pushing to sign the young defensive midfielder to arrive at the Emirates and help the squad as soon as possible.