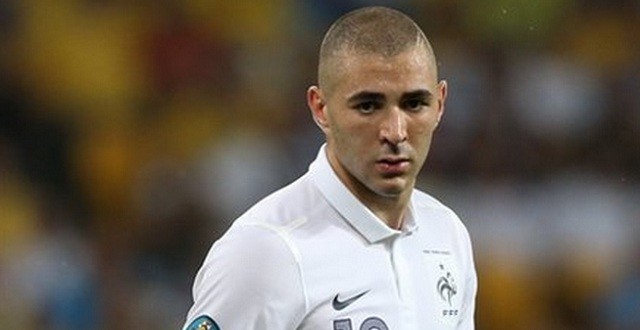 With a new record in their bag, Real Madrid sealed their Champions League group stage with six out of six wins. There's hope they can beat a world record before the end of January, but first they will have to visit Almería.
The Andalusian club is at the very bottom of the table, missing the relegation zone because of goal average. However, Los Blancos won't have an easy day at the Juegos Mediterráneos Stadium.
Preferred Formation: 4-3-3
It's drama season for Carlo Ancelotti. He lost Modrić for a while and James probably until 2015. Fortunately for him, Khedira could be back for this game. Illarramendi has given two good performances in his absence, making this a difficult choice. It will come down to the coach's gut feeling after the last training session prior to the game. Isco and Kroos are sure to start, with the only doubt being the third midfielder.
GK: Iker Casillas
His Champions League record will have to wait, as he was benched once again. He has been getting clean sheets regularly this season. Navas is improving every match, so the captain shouldn't get too comfortable.
RB: Dani Carvajal
Ancelotti loves to rotate the full backs and after Tuesday's lineup, Dani should come back for Friday. Arbeloa did score and that could be a motivating factor for him. The rival is one of the teams that has scored the least amount of goals.
CB: Pepe
Gaining a lot of recognition for his performances, the Portuguese keeps delivering despite his age. This may be a surprise to people who don't notice, but he hasn't received any type of card in La Liga this season.
CB: Raphaël Varane
Sergio Ramos is suspended and the young defender is always the first in line to come in. He hasn't had any problems adapting to any partner he has been paired with. The forwards he will have to deal with aren't doing well.
LB: Marcelo
Came in from the bench in the UCL, being more aggressive and crossing more than Coentrão. Nevertheless, both of them are maintaining a good competition. We'll go with the Brazilian, still with Ancelotti you never know what will happen.
RCM: Isco
Essential while in Modrić's and now James' absence, he needs to learn to pass the ball at the right moment. Having James on the pitch made his flaws less noticeable. He scored here in the last visit.
CM: Asier Illarramendi
Relying on Khedira right after a head injury isn't ideal. Asier has done well and deserves a chance. He gives defenders a hand that no other midfielder in the squad gives them. If things go south, Sami can come in from the bench.
LCM: Toni Kroos
Maybe because of fatigue or something else, the last two matches haven't been as good as usual. This is the first time he won't be taking a six-week break in winter like in the Bundesliga. It's clear that a new signing is needed to rest him more often.
RW: Gareth Bale
While he scored a header versus the Bulgarian club, he's giving mixed vibes. He has great and terrible moments during a match. He's lacking the consistency from last season, and he needs to improve, since Jesé is back and ready to be important.
ST: Karim Benzema
The only member of the BBC that rested in the UCL, he will have to get back to work for this challenging end of the year. Chicharito let everyone down and the Frenchman's associative style will fit better with Ronaldo and Bale.
LW: Cristiano Ronaldo
Scored a penalty on Tuesday, yet he was disappointed for not doing more against a weak Ludogorets. Last season he led the 0-5 win at this stadium. Hoping to redeem himself from the Champions League performance, he'll go all out.