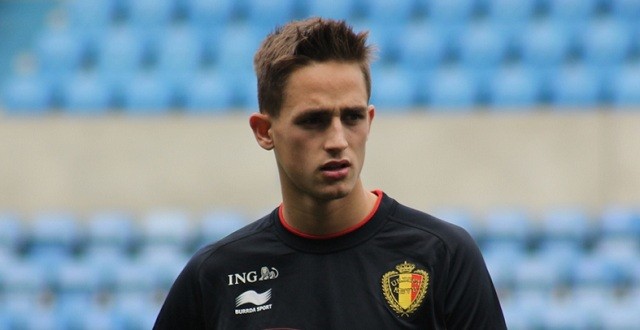 While David Moyes' reign as Manchester United has been widely perceived as a negative one due to obvious reasons, the Scotsman did in fact have some positive impact at the club and his biggest contribution was certainly facilitating the smooth transition of youngster Adnan Januzaj into the first team.
Moyes entrusted a lot of faith in Januzaj by playing him on a regular basis and allowed the winger to flourish. Januzaj made a total of 35 appearances for United throughout the course of the season and was expected to make further improvements during the current campaign.
With the arrival of Louis van Gaal over the summer though, Januzaj has seen his development stall as he has been afforded very few minutes on the pitch. The 19-year old has made 10 appearances in the league this season but has been afforded only four starts.
Januzaj could reunite with Moyes at Real Sociedad
Considering that Januzaj has had first team football hard to come by, reports have linked the winger to make an exit from the club on loan during January and Dutch side Ajax have been touted as a realistic destination for the young man.
Now according to reports emerging out of England, it has now been revealed that Januzaj could set to be reunited with his former boss David Moyes at Real Sociedad.
Moyes is said to be looking to bring in a couple of his own players to Sociedad in January and is said to be considering a swoop for Januzaj.
It is believed that Moyes wants Januzaj on loan till the end of the current season and the winger could well be open to making a move to the Spanish side in order to aid his development as a player with regular first team football.
While it remains to be seen whether the rumors have credibility behind them, the potential move would surely be beneficial for Januzaj who seems a bit frustrated waiting on the sidelines this season.