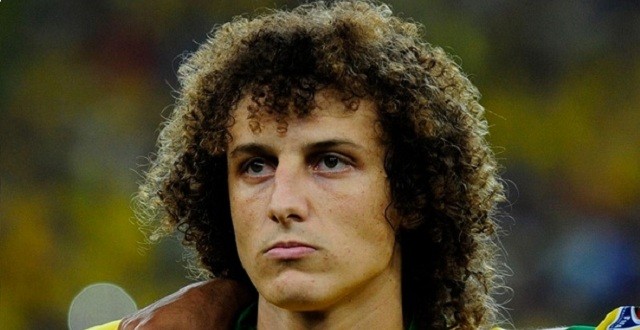 According to FIFA Agent François Gallardo from "El Chiringuito de Neox," Real Madrid are obsessed with bringing David Luiz to the Bernabéu. This move would potentially go down in the summer and be a very expensive one.
The information hasn't echoed in the press at the moment, still this was revealed by Gallardo in his usual Thursday night exclusive news segment. He stated that President Florentino Pérez is the one keen on bringing him, and that the interest goes back to the Mourinho days. The one thing that always kept Madrid away was his price tag.
Although getting older, his transfer price won't be decreasing anytime soon. PSG already paid €62 million last year and selling him for anything lower would be bad business. He would definitely give Real a boost in the back, although the full back is really the position that needs an immediate renewal.
While Pepe has been a regular since arriving at Real in 2007, he will be 32 years old by the end of the season. This may be ageist, but the club has had a preference for getting rid of players that are nearing the end of their prime. Ramos has some time before this happens, yet him and David Luiz are very close in age.
On the other hand, we have the Varane issue. If Pepe ends up leaving, everyone sees the Frenchman as the true heir, with the potential for becoming the best central defender in the world. The arrival of Luiz would cut Raphaël's development abruptly, and many clubs will be ready to steal him in a second.
Overall, the cons seem to be equal to the pros in this potential transfer. It will come down to how well the club thinks through the whole situation. If we just look at the cold hard truth, this signing would be excellent for any big club. We'll see how the information continues to grow as summer is still a while away.