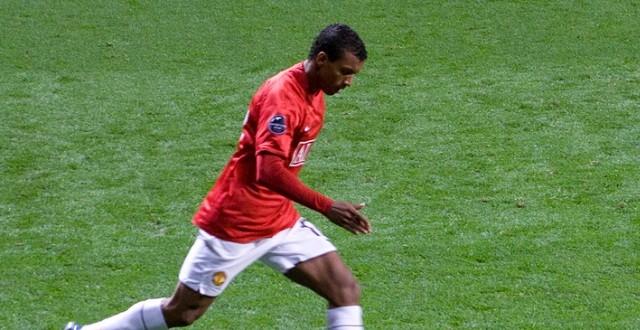 While much of the headlines have been dominated by the potential targets Manchester United will be pursuing in January, it is also clear that the Red Devils will need to offload a couple of players in order to balance the books as well as get the wage bill down after recording less than satisfactory financial numbers over the last three months.
Among the players touted to leave, the likes of Anderson and Darren Fletcher look the obvious choices but now another surprising name in the form of Nani has been touted to exit Old Trafford in the near future.
Nani has been magnificent since his move to Sporting
Admittedly, Nani had been deemed surplus to requirements at the club by manager Louis van Gaal and was allowed to join Portuguese side Sporting Lisbon over the summer.
However, there were talks that Nani could still be handed a chance to revive his career at United as the winger has been showing magnificent form for Sporting since his move to the club.
To further fuel speculation that Nani would be heading back to United at the end of the season, the player himself had hinted that he is hopeful of making a successful return to Old Trafford.
According to reports emerging out of England though, it has now been revealed that van Gaal is looking to offload Nani despite the wonderful form he has been showing at Sporting.
Nani may not return to United
United were said to be looking to engineer a deal to use Nani as a makeweight in order to sign William Carvalho from Sporting but as the Portuguese side are unable to afford the wingers' wages – the Red Devils are said to be looking to attract the interest of wealthy Russian and Italian clubs at the end of the season.
While it remains to be seen whether the reports have any credibility behind them, it would be a shame if United do indeed decide to get rid of Nani – especially as the winger is finally showing signs of returning to his best.