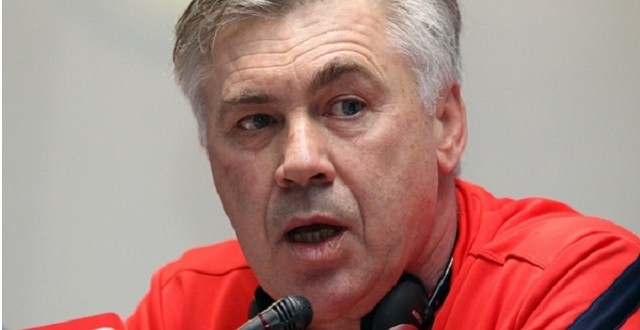 It might seem farfetched that only a few months since Louis Van Gaal's arrival at Old Trafford the media are already starting to speculate about yet another managerial change in the season to come.
According to the Spanish newspaper Marca, Manchester United's officials still nurture their dream of convincing Real Madrid's current manager, Carlo Ancelotti, to join them after two failed attempts in a relatively short period of time.
It is almost common sense that Real Madrid will try to extend Ancelotti's contract in the upcoming weeks, especially after the splendid work he has been doing with the team this season, but it is also, at least, reasonable to ask if the Italian manager would by any chance consider an alleged £270k ($424k) per week offer from the Red Devils.
Some English media are reporting that United are willing to offer such an outrageous amount in order to grant the services of the man that Sir Alex Ferguson believes to be the only one able to save the Red Devils from the muddy ground they currently find themselves in, although such deal might surely be impossible to go through.
It is, by all means, fair to question Van Gaal's work at United so far, although, four or five months of work at the helm of an institution such as the Red Devils cannot be considered enough to build a  consistent, forward thinking and winning team.
One may accuse Van Gaal of being arrogant, stubborn and even somewhat pedantic, but it is certainly still not fair to put his managerial skills into question. The Dutch manager was the heir of several years of badly planned work at United's crib and he is now taking the same bullets that pierced the helpless David Moyes last season.
The problems at United's structure started while Sir Alex Ferguson was still in command and apparently keep enduring, no matter who is at the helm of the team. There is something severely damaged at United's board structure and one starts to understand that, no matter who is in command of the team, the poor results will endure.
Carlo Ancelotti is, without any doubt, one of the best head coaches in the World at the moment. The low profile Italian manager found a way to place talented but different footballers such as Cristiano Ronaldo, Gareth Bale, Toni Kroos, James Rodríguez, Luka Modric and Karim Benzema  in Real Madrid's starting line-up, thus creating a fantastic attacking dynamics that is demolishing all their opponents one after another.
After Real's slow start this season, some have questioned Ancelotti's ability to create a wealthy environment inside a team filled with super egos, but Carletto overcome adversity and created a TEAM. As the former Italian football master Arrigo Sacchi put it when talking about Ancelotti's job at Real: "Carlo has done a fantastic job (…) when I look at Madrid, I see a team spirit and a sense of togetherness".
There are, in fact, no words to describe Ancelotti's work with the current European Champions but one is forced to wonder what would he change at United to restore some of their old glory, something that Van Gaal has not yet done so far?
The answer, the way I see things, goes fairly beyond a simple managerial change and, because of that, there is nothing Ancelotti can do to save United from the structural and organizational chaos they are drowning into.