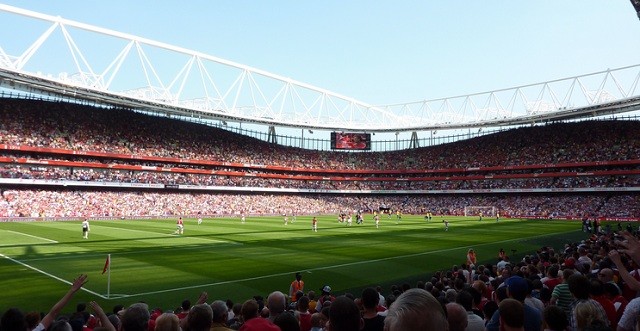 Arsenal fans will know Thomas Vermaelen as the recently departed center-back who had taken over as captain for the Gunners after Robin Van Persie left for Old Trafford. It looks as though the Belgian's time with Barcelona could be cut short this season, with Arsene Wenger eyeing a loan deal to bring Vermaelen back to the Emirates for the remainder of the season.
Vermaelen left Arsenal this summer in a £15 million move to the Camp Nou, but has yet to make his competitive debut for Barcelona. After injuring his hamstring while representing Belgium at last summer's World Cup, he has yet to get back to fitness.
The center back has just recently returned to training with Barcelona's first team, but his chances of breaking into the starting lineup do not look promising with the likes of Xavi, Carlos Puyol, and Gerard Piqué safely cemented in front of him at the moment.
This isn't to the say the Belgian couldn't snatch a starting spot at the Camp Nou in the future, with Barcelona looking keen to keep him around for the long term, but with his fitness level and injury-plagued season so far, it looks like a January transfer to the Emirates is inevitable.
Arsene Wenger will be looking to bolster his back line, with injuries to Mathieu Debuchy and Laurent Koscielny recently, and looks ready to bring Vermaelen back to his old post at the Emirates.
Vermaelen will not necessarily be the Gunner's savior this season, but with injury troubles and a vulnerable back line, Wenger will do well to bring in an experienced center back who knows the Arsenal style of play in Thomas Vermaelen.