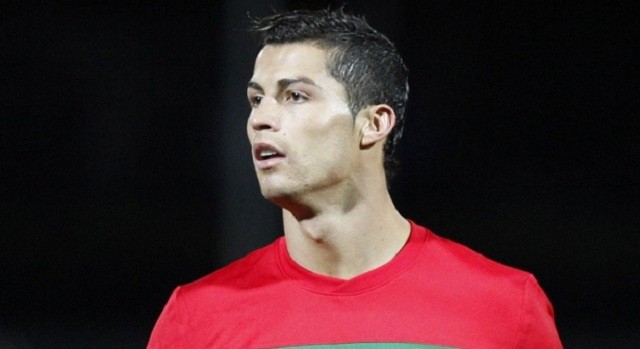 Real Madrid have already sealed their spot in the final 16, while Basel are only three points ahead of the bottom teams. Los Blancos don't have the first spot secured, but it would take a series of drastic events for them to lose it.
Because of this, they won't play with the same intensity, or even with an optimal lineup. Away games are normally complicated and Basel could give the surprise and steal some points from the leaders.
Preferred Formation: 4-4-2
The first match after Modrić's injury was a success. This was indeed against a weaker squad, yet Isco wasn't out of tone in that new zone. The Spanish is a great option, still Ancelotti should test other alternatives just in case. The team has adopted the 4-4-2 better, with the wings lending a hand to the full backs. When big teams come along, we'll see how Kroos and his new partner perform.
GK: Iker Casillas
Already qualified for the next stage, it's possible the captain could rest and give Navas an opportunity. This may have to wait until they are assured to remain group leaders. Iker's form is his best in a long time.
RB: Álvaro Arbeloa
Dani Carvajal played the entire match versus Eibar. This sets up the right back for some probable bench time on Wednesday. Basel proved they can be dangerous at the Bernabéu, making Arbeloa's defensive work a necessary one.
CB: Raphaël Varane
The Frenchman played for a bit on Saturday and he continues to deliver great performances. Having become indispensable for Les Bleus, it's for him to do the same here at Real Madrid.
CB: Sergio Ramos
Was taken out early against Eibar even though he was doing a good job. The defender is also going through a great moment. We infer he will start the game because of his substitution, Pepe needs to rest.
LB: Fábio Coentrão
Finally returned after over two months of injury. He didn't really became too involved in the game. Nevertheless, his fitness will be good for Ancelotti's rotation system. Hopefully he'll be able to avoid getting injured again.
RM: Gareth Bale
Played rather well on Saturday and proved Isco, James and him don't need to be confronted against each other for a spot. He's far from last season's stats, so it's a good time to improve.
RCM: Sami Khedira
Despite all signs pointing to him as Luka's replacement, he didn't even come in from the bench. It's important for the coach to test him and this is the appropriate match. There's a chance he could be benched again.
LCM: Toni Kroos
Without Modrić, the German has gained even more importance. Regardless of the sensitive loss, he excels in all his tasks. At some point, he will need to take a break. Therefore, Carlo should know which players could take over from Kroos.
LM: James Rodríguez
He hasn't really rested that much, and while he should, it doesn't seem like he will. He has gone back to playing on the left, yet his form remains at a great level. There's a chance Isco or Marcelo could play instead of him.
RS: Javier "Chicharito" Hernández
The Champions League is Benzema's favorite competition, still we haven't seen the Mexican in a while. This could be a perfect opportunity for him to get into the group's dynamic.
LS: Cristiano Ronaldo
Messi beat the all-time La Liga goal record, and he could beat the UCL one as well. With the hopes of redeeming himself after a poor match against Liverpool, Ronaldo will try to beat Raúl's record as well.
(4-4-2)