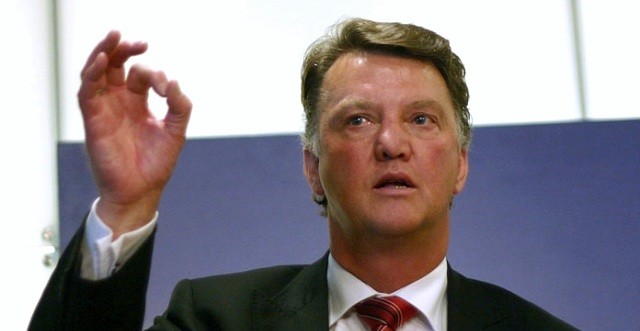 Saturday's match between Manchester United and Arsenal at the Emirates Stadium was widely used to illustrate the changing EPL landscape: a decade ago, this was the pinnacle of English football.
The 2004 contest pitted Ferguson and Wenger, two of the greatest coaching minds of that era, against each other; saw worldly talents such as Van Nistelrooy, Scholes, Henry, and Bergkamp on the same field; and featured a brutal all-out war waged between Roy Keane and Patrick Vieira that has since become the stuff of legends.
Unfortunately for fans of both clubs, time has transformed the storied rivalry into something of an afterthought. One can safely assume that the result will have little impact on the title race this year as the one-sided struggle at the top between Chelsea and Manchester City drags on.
Speaking of one-sided, the once evenly-matched affair has turned into the bane of Arsene Wenger's existence (as if winning 1 major trophy in the previous 8 seasons wasn't enough) with Manchester United having only lost 1 of the previous 12 meetings.
Here are four talking points from Manchester United's 2-1 win over Arsenal
Van Gaal: mad genius or sensible bloke?
After David de Gea, you could make the case that Louis van Gaal was Manchester United's standout performer against Arsenal.
Despite having only two experienced senior defenders at his disposal for the trip to the Emirates (and only one after Shaw left injured), he managed to put together a unit that only conceded 1 goal after nearly 100 minutes of football – a ferocious strike from Olivier Giroud. They bent and wobbled for much of the match, but they did not break.
Louis van Gaal, like many other top managers in world football, is often construed as a mastermind in some circles. The Dutchman is a bright man, yes, but sometimes he is more sensible than ingenious.
Playing on the road against a pretty good attacking side in Arsenal, Van Gaal elected to reinstate the 5-3-2 that worked so effectively on his team's U.S. tour but floundered in the early stages of the season.
Changing formations was a gamble, but a calculated one.
Arsenal only knows one way play under Wenger: press high up the pitch, control possession, and attack with fluidity. With a shortage of quality defenders, he decided to play with 5 at the back to ensure more cover and less space for the opposition.
Additionally, the 5-3-2 allowed Manchester United to expose Arsenal on the counter – a classic recipe for defeating the London outfit.
Manchester United was never going to dictate the proceedings with the players they had available and their current form, but giving world-class attacking talents like Rooney and Di Maria space to run into with the ball against ineffective defenders such as Kieran Gibbs and Nacho Monreal was always going to yield great scoring opportunities.
Following a fortuitous own goal that gifted United the lead, Arsenal pushed even further up the pitch in order to get something out of the match and – much like in Spain's calamitous 5-1 World Cup defeat at the hands of the Netherlands – United piled on the misery with Rooney's goal on the counter and a gilt-edged chance for Di Maria that he should have converted.
De Gea stands on his head
David de Gea has been absolutely incredible this season, so it was no surprise that the young Spaniard produced another magnificent display in goal on Saturday.
With a young, inexperienced backline in front of him, De Gea was a pillar of confidence once again. He spared his defenders' blushes by coming up with an extraordinary save on Wilshere's breakaway opportunity that should be considered yet another candidate for his best save of the year (although it should be noted that his poor clearance helped create the chance).
He was equal to several other good goal scoring chances throughout and kept Alexis Sanchez, arguably the EPL's most in-form player this past month, from adding to his tallies. Additionally, his handling of Santi Cazorla's thunderous volley prevented Danny Welbeck from latching onto any rebounds inside of the area.
David de Gea, in my mind, has easily been the EPL's best goalie so far this term. Virtually every single one of the EPL's elite goalies – Courtois, Begovic, Lloris, Howard, and Hart – has either struggled or been decidedly average this season, meaning De Gea could be a shoe-in for both the PFA Team of the Year and the Premier League Golden Glove if his current form persists.
Another defender headed for the treatment room…no shock there
As if it on cue, Luke Shaw sprained his ankle and had to be subbed off early on for the perpetually broken Ashley Young. Shaw's sprained ankle marked the 40th injury United has experienced this season.
If Van Gaal got anything wrong in this match, it might have been trying to rush the 19-year-old back too soon.
Going into the last international break, Shaw was reportedly experiencing a groin issue and was subsequently dropped from the England squad for their qualifier against Slovenia. Therefore, Roy Hodgson's decision to call him into his side for a meaningless friendly against Scotland, which saw Shaw limp off at halftime with a pulled hamstring, was a curious one.
Pulled hamstrings often create muscle imbalances and lead to an unnatural running technique if not fully treated, meaning there is a better chance than not that it probably was a factor in Shaw spraining his ankle.
The injury crisis at United may have forced Van Gaal's hand, but the decision to start Shaw could prove costly as he could be lost for several weeks now. It's a real shame for Shaw, who has really made some great strides at left back in the past month and a half.
Who says you can't win anything with kids?
Of the eleven players who lined up for Manchester United at the start of Saturday's game, two were recent graduates of the club's esteemed academy.
Paddy McNair has really become a tremendous story. McNair couldn't get a game in Nicky Butt's reserve side last season, but now finds himself firmly in the mix for a spot on the team sheet each week. In the 4 games that McNair has started in the heart of defense, United has claimed 12 out of 12 points.
McNair might not be a physical specimen or even a natural center back, but he continues to flourish under immense pressure. It's too early to say whether he will wind up in midfield or stay at center back long-term, but he will continue to play a role in this team regardless if he continues to demonstrate his quality.
Tyler Blackett was abysmal against Leicester City, but he acquitted himself fairly well in this match despite a torrid start. Blackett's decision-making, positional awareness, and communication still have a ways to go before he is ready to start challenging for a starting job at the senior level, but he is learning and his confidence will only grow after this performance at the Emirates.
James Wilson also got a chance late on after Van Persie's withdrawal, and while he caused some issues with his running, he really hasn't threatened to bulge the back of the net since his breakout two-goal outing against Hull City last season. The best of James Wilson has yet to come at the senior level, but it should come in time.
Man of the Match: David de Gea
The Spaniard continued his inspired form at the Emirates with another heroic performance. His save on Jack Wilshere was tremendous and kept his manager from having to rip up the entire game plan. The 3 points can be credited to this man, who was unlucky not to get the shutout.
Honorable Mention: Wayne Rooney
In a game where no outfield player really sparkled, Rooney gets the nod. Solid work rate without the ball throughout and snatched the eventual winner on the counter just before setting up Di Maria, who should have put the game beyond all doubt.
Flop of the Match: Robin van Persie
Van Persie was a ghost. The Dutchman usually performs well against his old club and his movement had looked much sharper in the last couple matches, but he only registered 13 touches in this one. Opportunity knocks for James Wilson, whose cameos continue to get longer and longer.
Dishonorable Mention: Tyler Blackett
A lot of bland individual performances to choose from, but Blackett is the dishonorable mention for nearly allowing Arsenal to draw first blood. His lack of positional awareness played a part in Jack Wilshere's breakaway opportunity and he allowed Alexis Sanchez to latch onto a dangerous ball behind him, but De Gea bailed him out. Grew into his role and did an adequate job after the first 20 minutes.