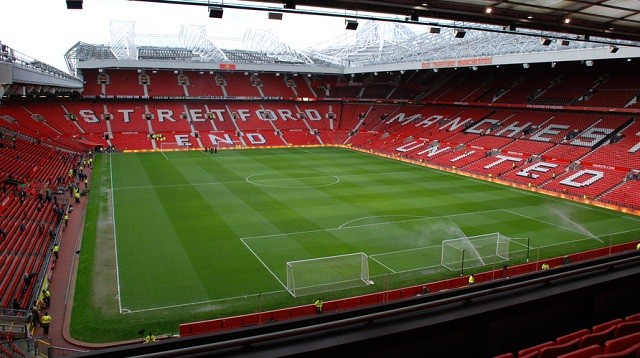 Manchester United have found themselves back in the top four after scrambling through the beginning stretch of games. They look well off, but need to secure some defensive question marks if they want to stay Champions League contenders.
Against Arsenal last weekend, Manchester United played with three centre backs, and two make shift full backs. This formation, with Blackett, McNair, and Smalling starting at centre back, would lead you to believe they didn't think two centre backs would be safe enough.
I think if Marcos Rojo was healthy, it would be him and Smalling starting week in and week out, but without him, they may need three to cope with the pressure. A winter signing like Miranda away from Atletico Madrid, which is already said to be agreed upon, would greatly help that defensive third of Manchester United.
Miranda is a seasoned veteran and would seem to be an effective fix for the Red Devils. With him included in the squad, it would be almost certain he would contend for a consistent starting role. Miranda, the Brazilian born defender, has shown he is of top quality over the last few years in La Liga, being nominated for the league's best defender in 2014.
While in La Liga, he has also helped his club on the way to win their first league title in 17 years. While at Atletico Madrid, Miranda has provided disciplined defensive work while also contributing a couple goals here and there too. When looking at the current list of Manchester United centre backs, Miranda would surely fair to be high on that list, if not at the top.
While Marcos Rojo has proved to be a promising centre back for the Red Devils, he is still young and somewhat inexperienced. More of a natural left-back, he still needs time to learn the position, and a veteran like Miranda could be perfect help to his development.
At 20 million, Miranda would be fairly good signing for a starting or at least greatly contributing defender. He is somewhat older, at 30 years of age, but has shown he still has plenty of tread on the tires with his performance last season. Manchester United would be keen to make this transfer happen if they want to keep their top four position.