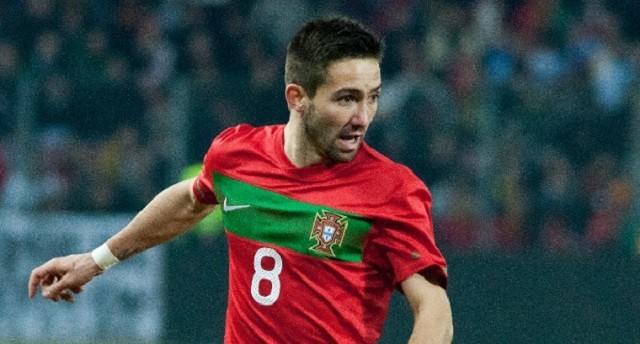 Arsenal have all but lost in the race to get Sami Khedira over the transfer window. Despite German teammates Mesut Oezil and Per Mertesacker trying to convince the Madrid man to come, it seems highly unlikely.
With injury to Luka Modric, Real need Khedira to fill that void, which may mean he stays until summer. Even if he does leave though, it is mostly known that Bayern Munich would be first to his signature. With whatever reason they choose, Arsenal will be keen to move on and look elsewhere, maybe to Portuguese International Joao Moutinho.
Arsenal's current make shift holding midfielder, Mikel Arteta, will see his contract expire at the end of the season. Arteta is the captain of the team, but is not fit to play defensive midfield. His technical passing ability has kept him on the field for an Arsenal team that lives in that style of play. Time after time though, he is left exposed, which is exactly something an already struggling defense doesn't need.
Moutinho is similar to Arteta, in that he isn't a natural holding midfielder, although he has shown throughout his career that he is certainly capable. Also like Arteta, Moutinho is heralded for his excellent passing technique and ability.
He plays a delightful ball over the top through to the forwards, similar to how Alex Song used to. This isn't to say Arteta isn't capable to play a lovely pass as well, but he cannot defend well enough when the time comes. Moutinho has played defensively for his country and now recently his club as well, so he is very accustomed to playing there, as well as effective.
So far throughout this season, whether it be due to injuries or insufficiencies, Arsenal have been struggling defensively. On the counter attack especially, Arsenal have looked extremely vulnerable, and have been scored on more often they would certainly like.
Saturday morning against Manchester United proved this point, as the counter attack broke Arsenal apart. There is no doubt they need help defensively, and a player such as Moutinho would be a great addition.
The only problem here is that he is rumored to be worth around 30 million, something that Arsene Wenger and Arsenal have shown they are usually unwilling to spend.
There are other cheaper options out there, but Moutinho with his passing and technical abilities would fit into the Arsenal system perfectly, which could turn out to be a flawless transition for the 28 year old.