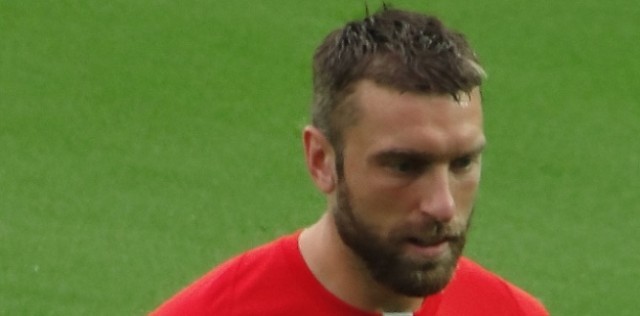 It would not be unfair to state that the current campaign has been a rotten one for Liverpool. The Reds were widely expected to push on from their brilliant performances from last season and once again mount a serious title bid.
However, the  loss of talisman Luis Suarez has been too much to handle for the Reds and despite their extravagant spending of over £100million over the summer – Liverpool do not even look like they can finish in the top four let alone challenge for the title.
Among the many recruits to Anfield over the summer, the capture of Rickie Lambert was hailed as an astute signing by manager Brendan Rodgers.
Originally from Merseyside, Lambert making a return to the club where it all began had a sound of a fairy tale story and it was widely expected that the 32-year old would make an instant impact at the club.
Rickie Lambert has endured a torrid time at Liverpool so far
Sadly though, there has been a plot twist in Lambert's fairy tale return and the striker has not been able to impress.
Admittedly, it would be unfair to criticize Lambert as he has only been afforded a meagre 182 minutes on the pitch during his nine Premier League appearances and the striker simply has not been afforded enough time to make a mark.
The fact that Lambert is not awarded regular minutes on the pitch despite the poor form of Mario Balotelli and Fabio Borini and the absence of Daniel Sturridge, is a damning indictment of the lack of trust Rodgers has on the England international.
Lambert headed for swift Liverpool exit
Therefore it is not a surprise to see Lambert frustrated and now according to reports emerging out of England, it has been claimed that the striker wants out of Liverpool only six months after joining his boyhood club.
It is believed that Lambert is fed up playing second fiddle at Anfield and could well make a move back to his former club Southampton.
If such a move does indeed take place it would be a sad ending to Lambert's dream move but given the fact that he is clearly surplus to requirements at Liverpool, the switch would make sense in terms of footballing reasons.