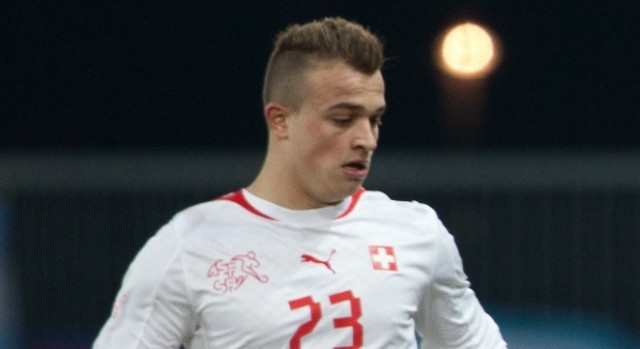 It looks as if Louis Van Gaal will be making a big move standout winger Xherdan Shaqiri. The Red Devil's manager will likely be swapping out center-mid Ander Herrera to open up space for Shaqiri.
Herrera has shown has shown glimpses of brilliance, but has spent almost half his Premier League games on the bench this season for Manchester United.
Herrera has only been used once since fracturing a rib in the 74th minute against West Ham United in September, providing little in a start against West Bromwich Albion, and sitting as an unused substitute for the Red Devil's last four matches.
Shaqiri, on the other hand, has been heralded as the "Alpine Messi", impressing for club and country.
The Swiss winger has tallied four goals and an assist in his last nine matches with Bayern Munich, and put up two goals and an assist for the Swiss national team in a 4-0 thrashing of Lithuania during their Euro 2016 qualifying game less than two weeks ago.
Van Gaal has said he is not looking for a quick fix in the January transfer window, but the Red Devil's have continually looked lackluster in the midfield. Xherdan Shaqiri's quickness and athleticism should be a much needed breath of fresh air into the Manchester United midfield, giving them more depth and dynamic attacking ability.
With both Ander Herrera and striker Falcao having injury plagued seasons to this point, Louis Van Gaal will do well to outbid other suitors to seal a Xherdan Shaqiri move to Old Trafford.