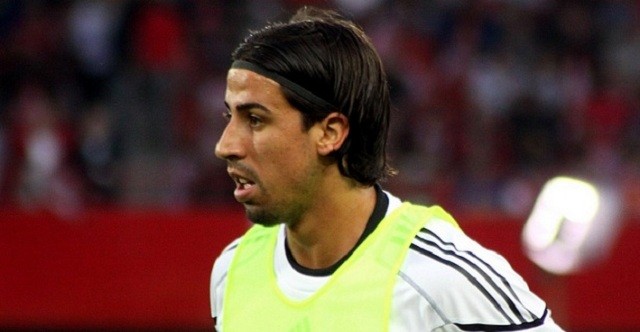 Following a devastating event in the international break, Real Madrid hope to recover from the FIFA Virus effect. They still sit at the top of La Liga, two points ahead of the eternal rivals. They will visit newcomer Einar on a stadium that barely holds 5000 seats. This small community scenery could be a disadvantage for Los Blancos. Against a team that doesn't fear the big ones, a good match is ahead of us.
Preferred Formation: 4-4-2
Without Luka Modrić, Carlo Ancelotti needs to go back to the drawing board. We've discussed those alternatives here. Because of Illarramendi's sudden injury, Khedira is the first option and the one with the most potential. The Croatian's creativity will have to be compensated by others. The next few matches should serve as a trial period to test the strength of the double K in the midfield.
GK: Iker Casillas
Played almost the complete 180 minutes on the international break. Since Navas surprisingly took his spot two weeks ago, there's no doubt the captain will return. He should be careful, it's not an easy field.
RB: Dani Carvajal
He missed the Spain matches and the last club match. He should have no problem being fit for this one. His attacking contribution will be needed, yet Ancelotti could go for Arbeloa if he wanted to.
CB: Pepe
Despite his age, he hasn't failed to deliver this season. It's safe to say the coach could give him or Ramos a break, yet it seems he will put both of them from the start. His experience could prove to be a problem for Eibar's attackers.
CB: Sergio Ramos
He also played both matches with Spain. Never before had he been performing so well in the early months of the competition. Thankfully, should he decrease his level, Varane is a perfect alternative for both him and Pepe.
LB: Fábio Coentrão
Absent for quite a while, he has trained normally for the past two weeks. The next few matches are of a lower profile, so the time is right to test his form. For rotation and tactical purposes, his health is a problem solver for the team.
RM: Gareth Bale
Keeping Wales in the road to the Euro 2016, Gareth also returned in style against Rayo. He still needs to continue improving, since many think Isco and James did better than him during his injury.
RCM: Sami Khedira
Many doubt his commitment to the club since he will be free in June. However, Illarramendi's injury forces him to replace Luka in the midfield. To his luck, partnering with Kroos isn't new to him.
LCM: Toni Kroos
He has lost his faithful companion for a long period. His connection with the Croatian had gotten better each day. Now it's up to the coach to find him a suitable substitute. This injury will double the workload of the entire midfield.
LM: Isco
When Bale returned, the Spanish came from the bench in the last match. This would suggest that Ancelotti will rest James on Saturday. Khedira will cover Modrić's spot so Isco will continue on the left side.
RS: Karim Benzema
Scored an ilegal goal against Rayo Vallecano, yet his form has been quite impressive in the past few months. Eibar is a team with personality and intensity, making his invisible work ideal to break their defense.
LS: Cristiano Ronaldo
Resting in the second half against Argentina, he had enough of a break. Everyone knows how he gets when he visits a new stadium. With the Ballon d'Or race still open, he'll look to increase his goal tally.
(4-4-2)