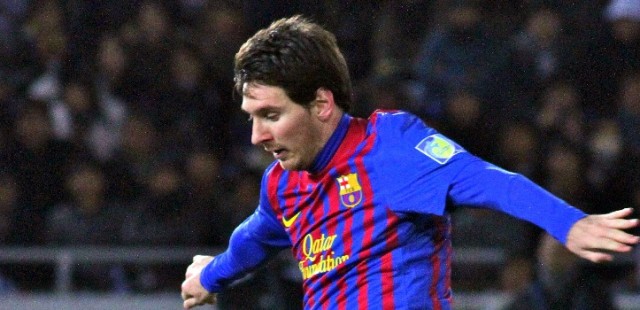 It is hard to imagine Camp Nou without Argentine Superstar Lionel Messi. One of the best players in his generation, Messi has been with Barça since his youth. Once at top level, he quickly became the most successful player in the clubs' history.
Speculation surrounding Messi's move has been a favorite topic among avid fans and media alike, while he has reiterated his desire to remain with Barça until the end of his career. That is, until recently.
After celebrating the best years in club history, the pressure on Messi to deliver is immense. Last year, Messi suffered some injuries on the pitch, while the teams' board went through some changes. As reported by Goal.com, this saw the exit of Board President Joan Laporta.
Messi had enjoyed a strong relationship with the board up until then, but following Laporta's departure and the back and forth quotes with Vice-President Javier Faus in the press, proved that was no longer the case.
This culminating in Messi's recent statements about Barça in an interview with Argentine sports news Ole. "Football has a lot of twists and turns," Messi added, "I always said that I'd like to stay there forever, but things don't always work out as you want them to."
In September 2009, Barca extended Messi's contract to run through 2016, with a buy-out clause of €250 million. After Barcelona signed Neymar, rumours swirled that the squad had done so as a replacement for Messi.
It's no secret Barcelona is in a transition period as the squad continues to balance the change in management and the new player additions this season. With growing tensions between the board and their star jewel, spanish radio station Cope, reported while Messi wants to stay, the Board is reportedly planning to sell prior to their next presidential election in 2016.
Thanks to the FIFA Appeal Committee in August, FC Barcelona will begin their transfer ban this January, barring them from registering any players at both the national and international level. The official statement by FIFA stated the club had been sanctioned for reportedly violating transfer rules of signing international players under the age of 18.
For now, Barça fans may rest easy but should hope that tensions will resolve in the coming year in order to ensure Messi will remain.