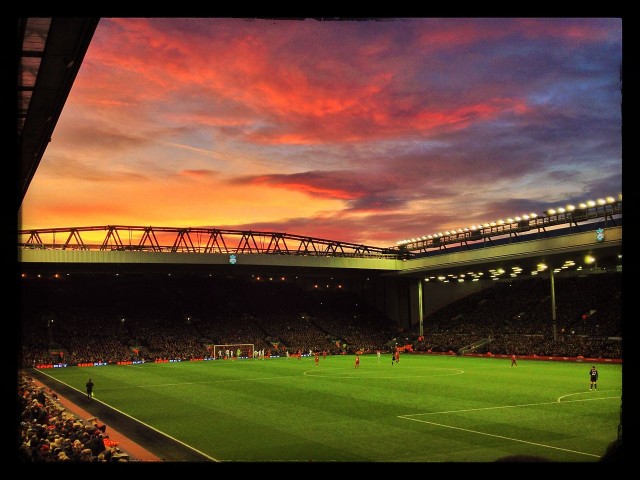 As the winter transfer window approaches, it looks like Brendan Rodgers and Liverpool are looking to bring in on loan Belgian striker Divock Origi a few months earlier than anticipated.
The 20-year-old was bought by Liverpool during the summer transfer window from Lillie but he was loaned back to the Belgian club in order for him to get some playing time since he would most likely be playing behind Daniel Sturridge and Rickie Lambert even before Mario Balotelli was brought in.
However, after Sturridge's unfortunate series of injuries that has caused him to miss most of the season, and both Balotelli's and Lambert's inability to make an impact, Rodgers is ready to give the youngster the chance to save the team's failing attack. All stats are from squawka.com
Origi gained some fame during the World Cup where he started a few games over the more well known Romelu Lukaku and he scored the only goal against Russia during the group stages.
At 6 feet, he is well built and this height makes him an aerial threat from both crosses and set pieces. He has strong dribbling skills that allow him to take on multiple defenders at once and he is able to set himself up for chances at the opponent's goal.  Despite his immense talent, he is quite unselfish, perfectly willing to pass the ball to a teammate who is in a better position to score or has more space to operate.
Unlike a traditional striker, he does tend to drift around the pitch, which leads to him often receiving the ball out on the flanks. This allows him to survey the opponents defense for holes to exploit and gives him the opportunity to try and score from outside the penalty box.
However, this doesn't mean he is not a capable scorer from within the area, he is able to read the defense well and find open space where he can finish a passing sequence with a goal.
Despite all of his skills and potential, one still has to wonder if he is the answer to all of Liverpool's problems. He is still very young at 20 and only has around two years worth of experience of top level football.
Even though Rodgers does start two other young players in Raheem Sterling and Javier Manquillo, both of them started their careers with clubs that played in more competitive leagues, Sterling had been with Liverpool for a few years, while Manquillo began with defending La Liga Champions Atletico Madrid before coming over during the summer.
Origi, on the other hand has been playing in Ligue 1 for a team that has only scored 9 goals this season. He would have to really step his game up if he were to make a big impact on the Liverpool offense.
The Reds have struggled with a player who has a similar playing style as Origi, Balotelli also tends to drift to the sidelines to receive the ball and this has often led to no one being in the penalty box when a cross enters.
But if Origi does come over, this could lead to a return to the 4-3-1-2 formation that was so successful for Liverpool last season. Although they are no where near the talent level as the formidable duo of Sturridge and the departed Luis Suarez, pairing Origi and Balotelli together could be the solution to Liverpool's problems.