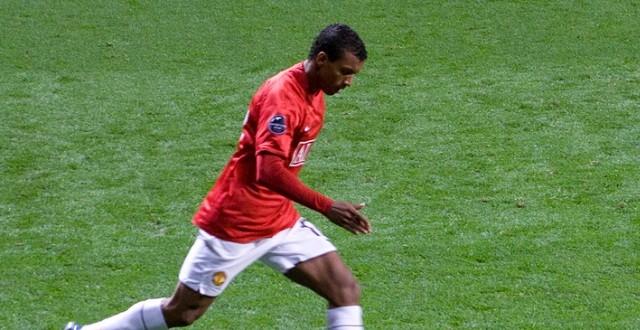 The Louis van Gaal revolution at Manchester United was expected to bring about a lot of changes and that certainly proved to be the case.
The Dutchman brought in six new players to Old Trafford over the summer – spending in an excess of a whopping £150million, while on the other side of the spectrum – he allowed no less than 14 first team members to depart the club.
Among the many players that Van Gaal offloaded over the summer, Nani was among one of the big name departures. Although considered a key member of the United squad in the past, Nani failed to recapture his best form over the last two seasons and was deemed as surplus to requirements by van Gaal.
Van Gaal deemed Nani surplus to requirements
Nani headed back to his boyhood club Sporting Lisbon over the summer and quite naturally, the 28-year old has enjoyed a new lease of life in Portugal.
Playing a big role in Sporting's Portuguese Liga as well as Champions League campaigns, Nani has been in sensational form this season and there is currently a feeling among many that United would have been better off keeping hold of the winger.
Now, these exact sentiments have been echoed by former Sporting Director Paulo De Alvandro. De Alvandro has stated his belief that van Gaal was too hasty in getting rid of Nani and added that the Dutchman will be sorry as a result.
Van Gaal made a mistake with Nani says former Sporting Director
Speaking to A Bola, De Alvandro said, "Sporting reinforced with the leading figure in the league: Nani is the great enhancement of Portuguese football, we have no player to compete at this level since Nani has arrived.
"It is inevitable that Manchester United will want the player back at the end of the season, Van Gaal will be sorry to not have gambled on him sooner."
Nani has scored 5 goals and provided four assists in 14 appearances following his move to Sporting and the 28-year old certainly seems to be returning back to his best.