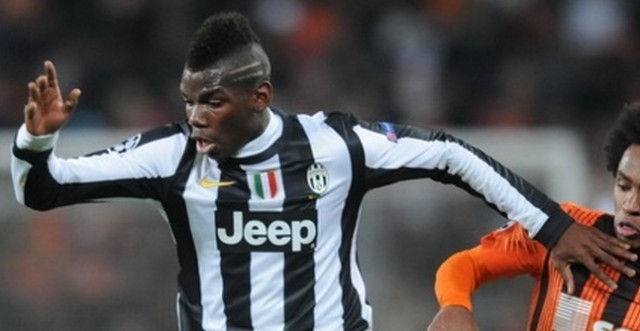 While no one can dare question Sir Alex Ferguson's glorious 26-year reign as manager of Manchester United, it has to be pointed out that the legendary Scotsman did make a couple of aberrations during his tenure – which is obviously quite natural given the amount of time he presided over the club.
In his autobiography, Sir Alex himself admitted that he made a couple of mistakes during his time as manager of United and went on to state that letting go of Jaap Stam back in 2001 was his biggest regret.
Sir Alex perhaps regrets letting Pogba slip through his fingers
However, Sir Alex may also secretly repent allowing Paul Pogba to slip through his fingers in 2012. Pogba was at the ranks at United as a youth player and had been creating waves with his performances for the reserve team.
Sir Alex was more than aware of Pogba's talents and certainly kept a close eye on his progress. But the problem with Pogba was that he was very ambitious and wanted first team football right away.
A disciplinarian like Ferguson certainly could not cave into the demands of a teenager and denied him regular first team football fearing that it would be too soon for the young Frenchman.
Ferguson's decision did not go down well with Pogba and the midfielder elected to run down his contract at the club to join Italian side Juventus instead back in 2012.
Pogba has developed into a fine young midfielder
Fast forward two years to today, Pogba has now developed into the finest young midfielder in the world and ironically, United are currently struggling in midfield due to absence of a combative player exactly like the young Frenchman.
Unsurprisingly, many United fans have been ruing Pogba's departure from the club and now Arsenal manager Arsene Wenger has also stated that he was surprised that Manchester United did not do more to keep hold of the prodigious young player.
Wenger stated that he was also interested in Pogba when the youngster was at Manchester United and added that he was baffled by the Red Devils decision to part with such a wonderful young player.
Wenger surprised by Manchester United's decision to allow Pogba to leave
Speaking to BeIN Sport, Wenger stated, "We were interested by Pogba when he was at Manchester United. I was surprised to see them let him go. We tried to get him, but it was complicated. We did not have the right to contact him."
Since his move to Juventus, Pogba has won two Italian Serie A titles, two Supercoppa Italiana and a FIFA World Cup Best Young Player award.