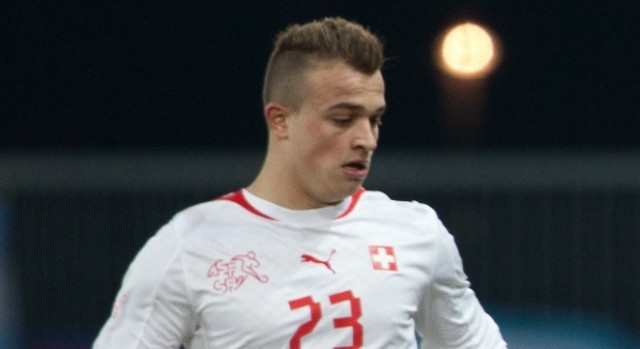 With the January transfer window just around the corner, the amount of rumours is increasing by the day, with the media always looking for some loose ends to try and build up a new story.
Notwithstanding, in what concerns Bayern Munich's Swiss winger Xherdan Shaqiri, his departure from the current Bundesliga's champions is certainly far from being just another Autumn imaginative transfer story.
The Swiss international's desire to leave Bayern Munich is definitely not new and, according to several media reports, Shaqiri was very close to a change in venue last summer, when he was linked with Manchester United, Liverpool and even Spartak Moscow.
The skilled Swiss footballer has expressed his desire to leave last summer to the Bavarian's team board but he was forced to stay probably under the shallow promise of more first-team football, something that is clearly not happening and certainly never will.
In a recent interview, Shaqiri told Blick that he wants to play more and that he will talk to Bayern's officials in order for them to allow him to leave next January, thus reconsidering their last Summer's decision.
It is fair to say that Shaqiri is probably the most talented Swiss footballer these days, although it is also true that his talent is being considerably wasted at Bayern Munich.
In something like two and half seasons, the former Yugoslavia born ace has only taken part in approximately 80 matches for Bayern, and I say only, because on the majority of them he came in from the bench, something that is definitely not very flattering for a player of his quality.
Today's Shaqiri is miles away from the one that stunned Europe a few years ago when he played for FC Basel, where, together with Granit Xhaka, he helped catapult the team to the higher stages of the game.
The 23-year old's impressive dribbling skills and his cannon left foot allow him to play in several different positions on the pitch and, although he is fairly more consistent when playing from the wings, he can also act as an attacking midfielder or even as a Trequartista, providing the liaison between the midfield and forward lines.
Believing in the recent media reports that suggest Manchester United has reignited their interest for the Swiss international; one is definitely forced to ask if he would bring anything new to a Red Devils' team that already has plenty of solutions on the attacking department.
Well, first of all, a footballer with such quality standards is good at any team, no matter how many players they have for his particular position.
Shaqiri would certainly be of great use for Manchester United, especially if he manages to replicate his good old days at FC Basel not so long ago, where he fairly earned the nickname of "Alpine Messi".